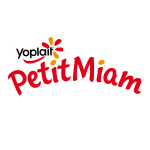 Thanks to our brand partner,
Yoplait
What's better than sneaking vegetables into your kids' food? Your kids actually wanting to eat their vegetables because they think they're delicious.
Parents, time to put your ninja skills to rest – we've found a way to introduce your kids to the flavours of vegetables, in a way they will actually get excited about.
And it's perfect for school lunches. Hallelujah.
How do you get your kids to eat their vegetables?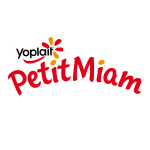 Get more yoghurt dairy goodness into your kids with Yoplait Petit Miam's new range of Veggie flavours! Delicious real Veggie & Fruit combinations including Pumpkin and Apple, Beetroot & Strawberry, Sweet Potato & Pear and Sweet Potato & Guava. Yoplait Petit Miam is free from artificial flavours, preservatives and colours and provides added Vitamin D and Calcium for strong healthy bones. Vitamin D helps the body absorb calcium when consumed as part of a balanced diet.
Super convenient and perfect for on-the-go, these squeezies can also be frozen for lunchboxes!