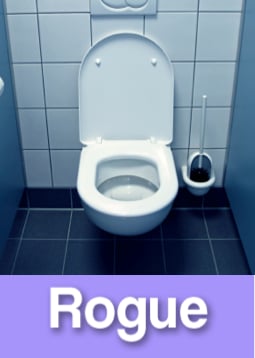 Are you public toilet hoverer? Do you squat over the bowl, making sure to never let it come into contact with your skin? Do you hold in Number 2's for hours just so you can wait until you get home to use the dunny?
Well, turns out you've been straining your thigh muscles in vain.
If the idea of sitting on a public toilet makes you do this:
Then you might want to listen up to this news story from Buzzfeed.