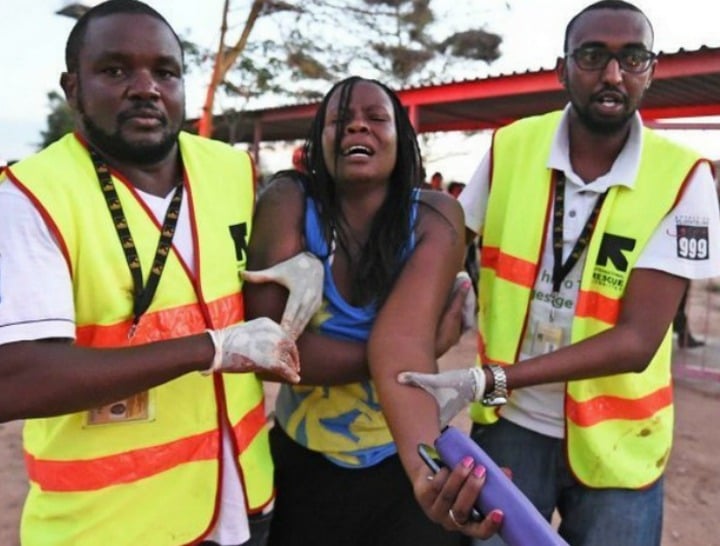 1. 147 students killed after terrorist attack at a Kenyan University.
A terrorist attack carried out at a Kenyan college campus has killed 147 students, the country's interior ministry says.
At least 79 others were wounded after Al Shabaab gunmen stormed the Moi campus at Garissa University College near the border with Somalia, authorities said.
"587 students have been evacuated from Garissa University College, 79 injured. All students have been accounted for," The Kenya National Disaster Operation Centre said on Twitter.
Speaking to reporters in Garissa, interior minister Joseph Nkaissery did not specify precisely how many students, staff or security personnel had died but said four Al Shabaab fighters were killed.
One other suspected gunman was also captured while trying to flee the scene.
Somali Islamist group Al Shabaab claimed responsibility for the attack seven hours after firing on the college campus, and said it was holding Christian hostages inside.
The gunmen exchanged gunfire with security forces including police and the Kenyan military, over several hours.
Students who managed to escape said five gunmen wearing masks broke in on Thursday morning about 5:30am (local time) as morning prayers were taking place.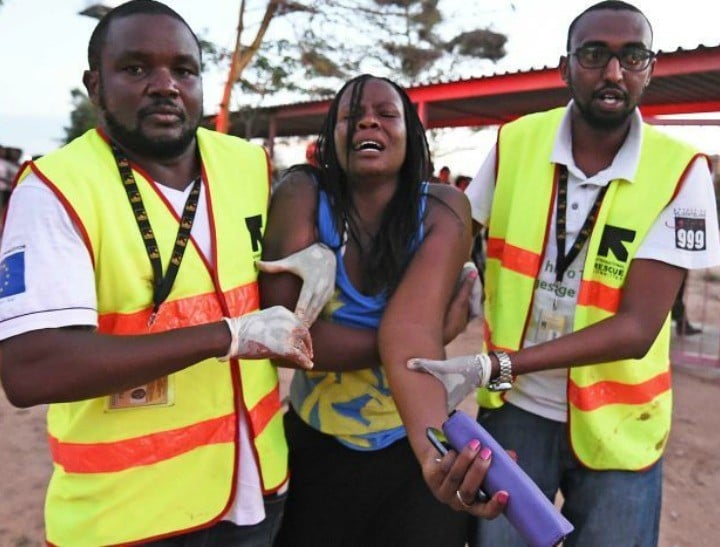 "Some of us were still asleep in that mist of confusion, no-one had an idea what was going on, screams from ladies and every person, it was evident everyone was running for their lives," one witness said.
There were reports some people ran the wrong way into the direction of the terrorists while others hid in fields and inside the campus for hours.
Many of the people wounded were hit by gunfire and four were airlifted to Nairobi for treatment, the country's National Disaster Operation Centre (NDOC) said.
Some students have also been taken to a government facility in Garissa to be transported back to their homes tomorrow.
The bodies of those killed have already begun to be transported to the country's capital, Nairobi.
The Department of Foreign Affairs said there were no Australians registered as being in Kenya's east.
This article was originally published by ABC online. 
2. Germanwings crash: Second blackbox located.

The second black box has been found at the site of last week's Germanwings plane crash.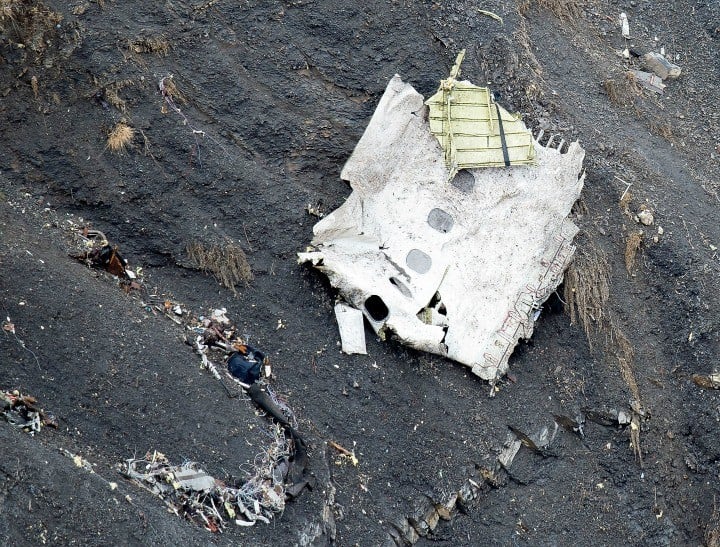 The flight data recorder contains readings from the Airbus A320 jetliner, including any pilot commands. ABC reports French investigators are hopeful that despite having suffered considerable damage, the device will provide useful evidence.
The black box was located after a nine day search by the French Gendarme. It was found buried by 20 centimetres of earth in an area that had been searched several times before.
It is likely to be analysed by France's Bureau d'Enquetes et d'Analyses (BEA) crash investigation authority. Authorities will attempt to match the information gathered with cockpit voice recordings and ground radar.
3. Netflix likely to lose viewers due to sluggish streaming.

Australia's slow internet could spell disaster for streaming network Netflix.
The Sydney Morning Herald reports that global video quality analytics firm Conviva have conducted a study of over 750 consumers, with one in four viewers indicating that they may completely abandon Netflix after just four minutes of streaming due to slow speed and poor quality.
Conviva's vice president Simon Jones believes that while Australia's bandwidth should be able to support a variety of streaming and video on demand services, the chaotic and unbalanced nature of the internet makes it difficult.
Jones told The Sydney Morning Herald, "The reality is you can throw a pretty decent HD (high definition) stream down at about four or five Mpbs. But because the internet is fundamentally kind of chaotic — there are lots of different players, the stuff bounces around – where you get into trouble is just blindly sending stuff out across the wire, not understanding the state of network."
Despite fears that up to 75 per cent of viewers may abandon the service, people who stream exclusive content are less likely to be impacted by the speed problems.
4. A Townsville mother and her 10-year-old son face deportation due to the boy's autism diagnosis.
A Queensland woman and her son are at risk of being deported back to the Philippines because of the 10-year-old boy's autism diagnosis.
Townsville nurse Maria Sevilla and her son Tyrone, who have been in Australia for eight years, had a skilled working visa rejected by the Immigration Department because of her son's autism. Tyrone was diagnosed in 2008.
The letter said Tyrone may be a burden on the taxpayer if he becomes a citizen later in life.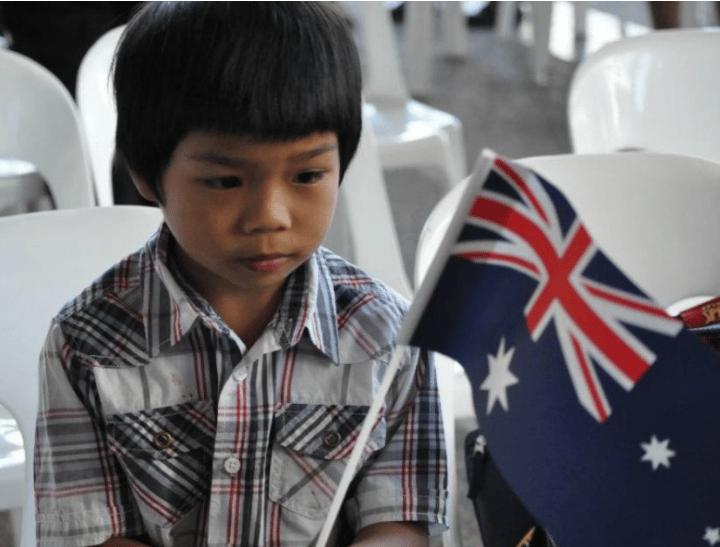 The Townsville Hospital nurse has appealed to the Migration Review Tribunal but it too has rejected the application. Because the application was rejected they could be deported in 28 days.
"I hope I'm not considered as a burden. I'm trying my best to work for Tyrone's future," Ms Sevilla said.
"He loves to play under the sun. He was a bit fair when we came here to Australia and now he's like, brown skinned."
Queensland Disabilities Minister Coralee O'Rourke called it a "cold, heartless decision" by the Federal Government.
"I call on them to reverse the decision," she said.
Immigration Minister Peter Dutton said the family could go back to the tribunal and attempt again to sway its decision. But Ms Sevilla said she hoped Mr Dutton would exercise his ministerial power and allow them to stay.
Ms Sevilla said she would not be able to give Tyrone the same quality of life in the Philippines.
"It's like, I'm pleading for our life, for Tyrone's future," she said.
This article was originally published by ABC online. 
5. An investigation is underway after claims an autistic Canberra student was caged.

A Canberra school principal has been suspended and investigations are underway after a cage-like structure was found in a classroom. It is believe an autistic student was placed in the structure.
Education department officials began an investigation after a complaint was submitted to the Australian Human Rights Commission, SBS reports. ACT's Education Minister Joy Burch says she is "immensely disappointed, disturbed and quite frankly disgusted" that the structure, allegedly two metres in size and made of pool fencing, was permitted in the classroom.
Diana Joseph, Education Director General, recognises that while "withdrawal spaces" are often used to accommodate children with special needs, they usually take the form of a quiet reading space.
"Whether it was in the school for 17 days, 17 minutes or 17 seconds, it had no place there," Joy Burch told reporters in Canberra on Thursday.
"Words can't put into place the absolute disappointment and horror I have that in our schools that anyone would consider a structure of this nature in any way, shape or form acceptable."
For the sake of privacy, the child and his family have not been identified.
6. Court documents reveal thousands of intervention orders are being violated every year.
Intervention orders are often the first line of defence for victims of family violence, but court statistics show a large number of them are being violated.
In New South Wales last year around 26,500 were granted, but there were more than 11,000 prosecutions for breaches.
In Victoria around 46,000 intervention orders were finalised in the Magistrate's Court but 9,000 breaches were prosecuted.
Frontline domestic violence workers say the rate of breach is actually much higher, but most victims do not report violations to the police, and even fewer are prosecuted.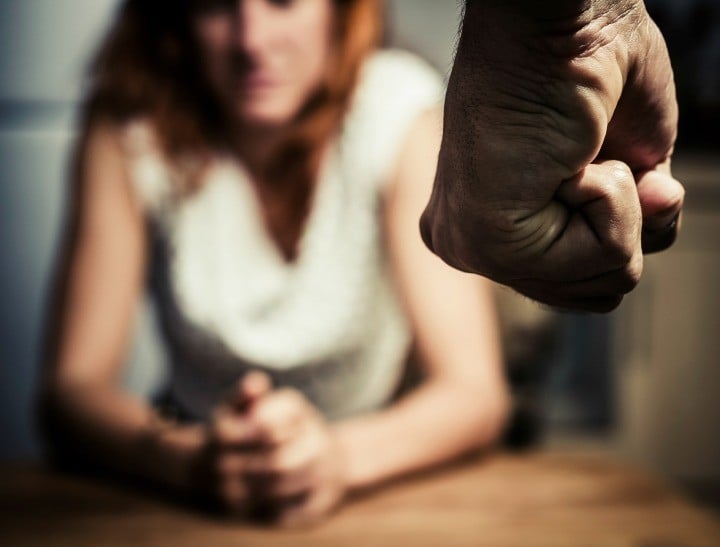 "In my experience most of our clients have had their intervention orders breached in some way, whether in person, by text message or by social media," said Janine Mahoney, chief executive of the Safe Futures Foundation, a Victorian domestic violence organisation.
Melbourne resident Gordon Ferguson admits he breached intervention orders taken out by his former partner multiple times.
It was only when a magistrate warned the next time he violated the order he would go to jail that he began to respect it.
"At first I thought it was all a big joke," Mr Ferguson told 7.30.
His former partner, Tracee Robertson, said she did not report all the times that he came to the house in breach of the order because it would have been her word against his.
"[The police] would have said, 'have you got any proof' that he had broken in. All I had was cans," she said, referring to the beer cans Mr Ferguson left in the bin.
More than 110,000 family violence intervention orders were applied for in Australia last year.
Prime Minister Tony Abbott has said instituting a national domestic violence intervention order scheme will be a top priority at the next COAG meeting.
But the high rate of breach has raised questions from those in the domestic violence support sector about whether the system is really protecting vulnerable families.
This article was originally published by ABC online. It has been republished here with full permission.