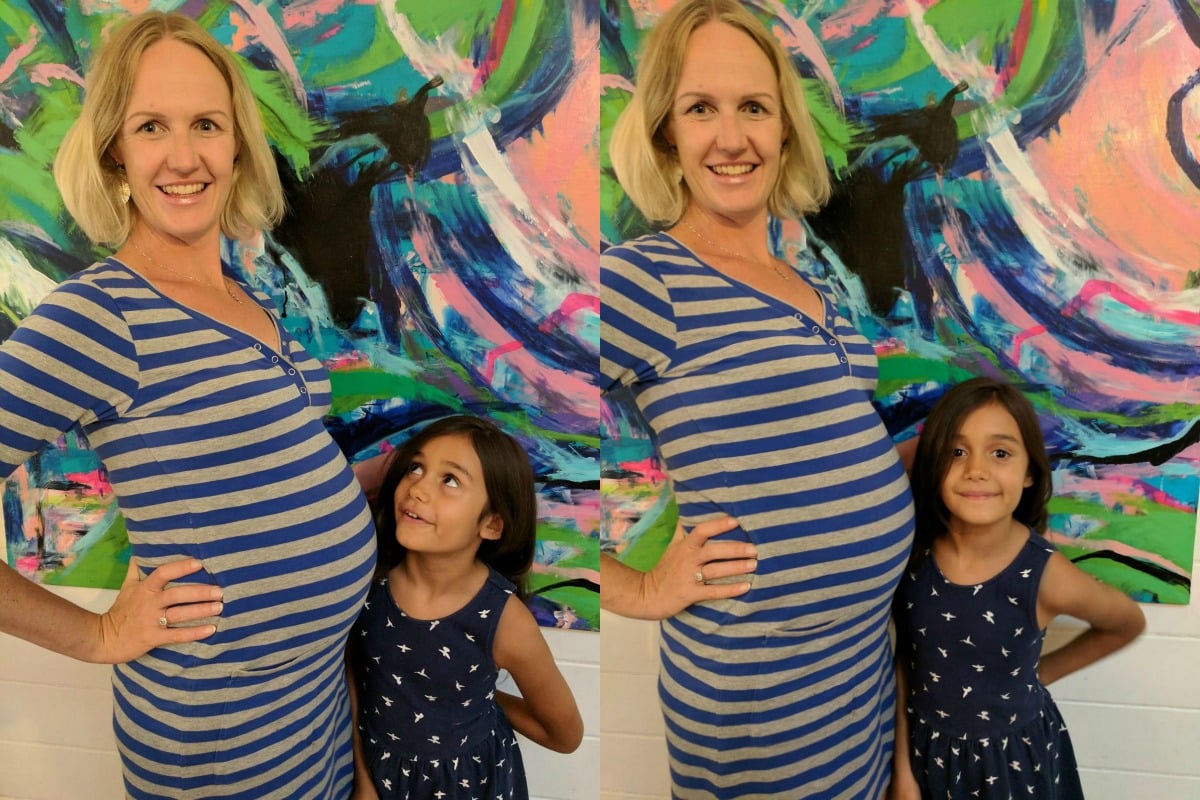 Fifi Box recently announced she is pregnant for the second time at 41-years-old and Em Rusciano had her third child just weeks before turning the big 4-0.
For celebrities, having babies at forty and over is pretty standard – but what is it really like to experience pregnancy and birth in your forties?
Mamamia spoke to four mums who were pregnant in their early thirties AND early forties to compare their experiences and find out more:
Ineka
40-year-old mum-of-three Ineka had her first daughter at age 32 and while the birth was challenging, the pregnancy and recovery was straightforward.
"I felt mentally and physically ready first time around, catching a train and walking into the city five-days-per-week to work at my desk job up until I was 38 weeks," she said.
"It all went a bit pear shaped with the birth – a 16-hour labour and episiotomy – but my recovery was good and when [my daughter] Maggie was 10-months-old I was back at work part time. With my second daughter Grace, I returned to work part-time when she was seven-months-old.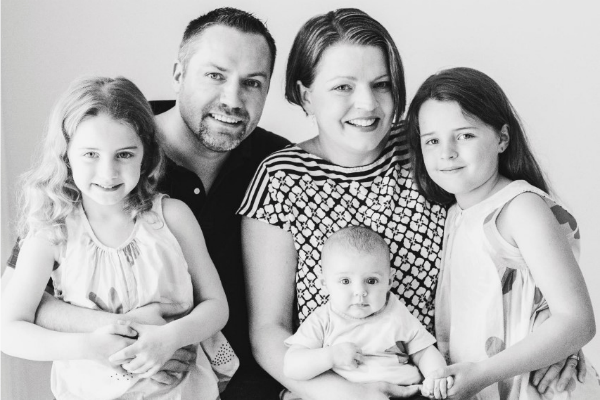 "My third pregnancy in my 40th year was pretty smooth on the whole and I only laboured for two hours after an induction so while it was intense, it was over quickly! I felt a lot bigger and slower but that was mostly to do with the added pressure of having two other children and a house to run.
"Baby Zoe is now seven-months-old and compared to my previous experiences, I don't feel able to return to work yet. She is a very different baby and my body is not 'bouncing back' as it once did.