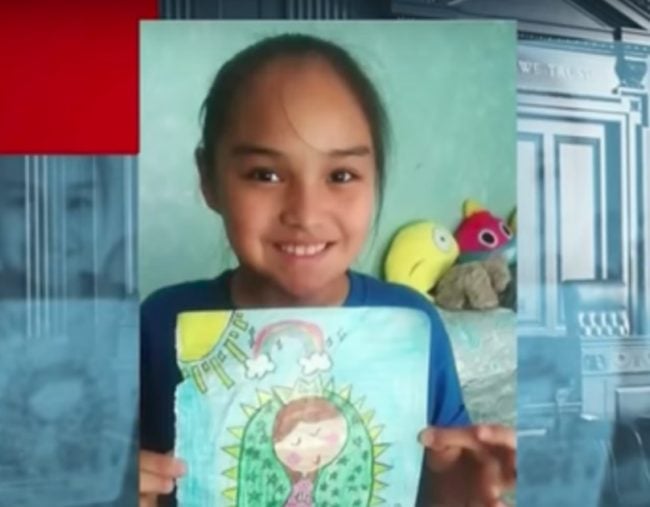 Warning: This post describes an act of violence which may be distressing for some readers.
The sole survivor of a brutal family slaying has spoken to investigators this week, recounting what went on as she watched her mother murder her four siblings and father in their Georgia home.
On 6 July, nine-year-old Diana Romero watched on in terror as her mother, 33-year-old Isabel Martinez, allegedly killed two-year-old Axel, four-year-old Dillan, seven-year-old Dacota, 10-year-old Isabela and 33-year-old Martin Romero inside their home.
According to a child welfare report, Diana alleged her mother then lunged at her with a knife, and told her she was "going to the sky to see Jesus".
Incredibly, Diana survived the attack.
According to the Atlanta Journal-Constitution, Diana told the Georgia Department of Family and Children's Services (DCFS) this week that her siblings appeared to be sleeping prior to the stabbings and that she saw her mother cutting her siblings before her father stormed into the room. He too was then stabbed.
She claimed that Martinez remained calm throughout the murders, not screaming or acting emotionally charged at any point.
Diana also said that on a recent family holiday to Savannah, her mother seemed normal. Martinez, however, told DCFS officers that she felt a "devil-like spirit" within her during their trip.
Shortly after the murders, Ms Martinez called local police to report the attack and has since claimed that a family friend carried out the brutal slayings.
Ms Martinez is currently in custody and has been charged with five counts of murder.
In a court appearance earlier this month, she told the judge she did not wish to be represented by an attorney because "God loves us all." She then gave a thumbs up to the media. It is not yet known if she will undergo a psychological evaluation as part of the trial.
A GoFundMe campaign has been created by a member of the Romero family to help cover Diana's ongoing hospital costs and cover the funeral costs of those killed.
If this post brings up any issues for you, or if you just feel like you need to speak to someone, please call 1800 RESPECT (1800 737 732) – the national domestic and family violence counselling service.