Former Bachelorette Georgia Love denied rumours she is pregnant—and called out a gossip magazine for jumping to conclusions.
Yesterday the 28-year-old posted an image to her Instagram Story of an article inside Women's Day magazine with the caption: "Can a girl not eat a big breakfast without being assumed pregnant?"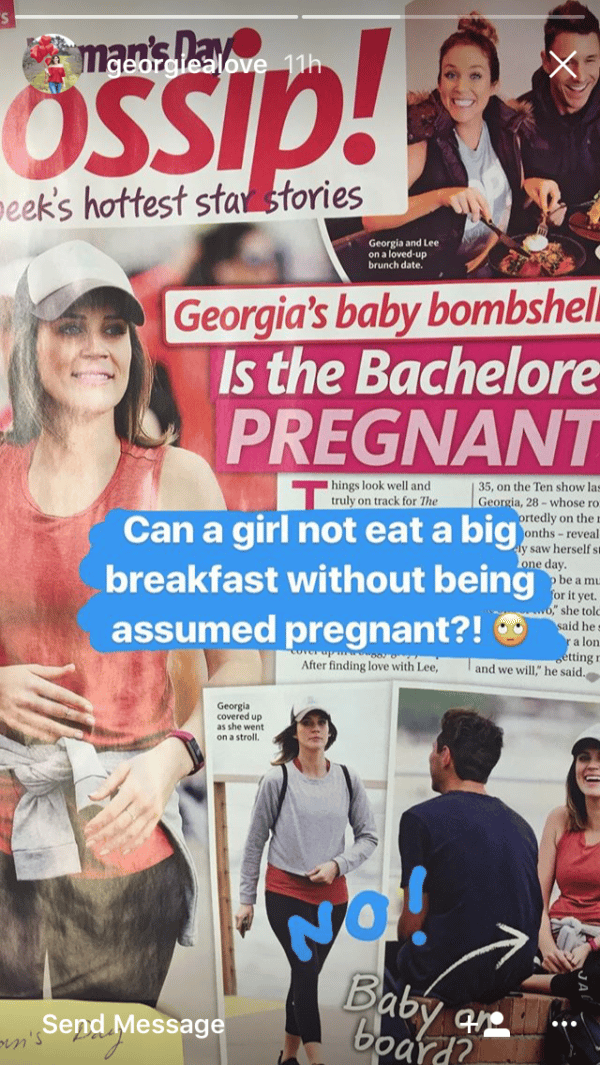 The pictured article features the quiet headline: Georgia's baby bombshell. Is the Bachelorette PREGNANT? 
The story features several paparazzi images of the reality TV star eating food, wearing loose clothing and resting her hand on her stomach. (All symptoms of pregnancy, of course).
The Highs And Lows of Being Georgia Love. Post continues below.

Love has been in a relationship with Lee Elliott, the Melbourne-based winner of The Bachelorette, since the reality TV show finished last year.
"A wedding isn't on the cards and a baby definitely is not on the cards," Love told The Daily Telegraph in May.
A woman's right to a big breakfast aside, it seems those plans haven't changed.