When Georgia Love says she sacrificed a lot to become The Bachelorette, she means it.
The 27-year-old has spoken candidly about the realities of her journalism career, telling Confidential she doesn't see herself returning to news reading after the reality TV show.
"I have got my head on my shoulders and I certainly know that may not be a possibility for me again," the former WIN Hobart presenter told Nova radio hosts on Sunday night.
Pursuing love and becoming a well-known personality on national TV is to the detriment of her professional persona, Victorian-born Georgia says.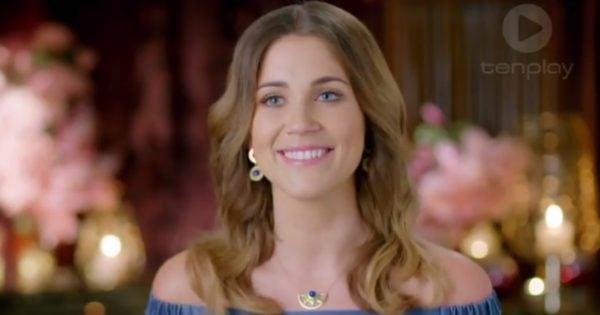 "Being a news reader and a news reporter is all about not having emotions and not having opinions and just being a face and a presenter telling the story," she said.
"So I understand that now I have gone out there and completely shown my emotions and my personal story, that actually takes away from that role of unbiased news reporter or presenter."
While the likelihood of Georgia appearing behind a newsdesk is slim, she is hopeful other opportunities will arise.
"I'm not under any false pretenses that it is just going to be stepping back into a job like that but I am hopeful that I will find something that I love just as much," she said.
"My focus in doing this has been to find love and it is still very much that. It is not like we finished filming and I'll move on to the next thing. I'm certainly thinking about what my options are and hoping to get back into the workforce. I am still an independent person who wants to make my own money."