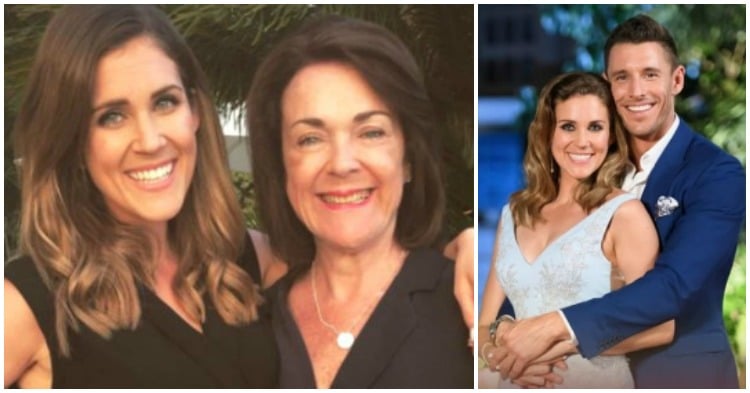 Just days after the finale of The Bachelorette Australia, where 27-year-old Georgia Love professed her love for 35-year-old mechanical plumber Lee Elliott, she has experienced the most difficult moment of her life.
Georgia's mother Belinda, who had advanced pancreatic cancer, has lost her battle with the disease and passed away surrounded by loved ones.
According to News Corp reports Belinda, aged 60, died on Saturday. Georgia, a former WIN newsreader, shared the shattering news on her Instagram page on Monday night, telling fans: "My heart is utterly broken."
"Seven weeks ago we were sipping cocktails in Italy. Seven months ago you weren't even sick. How is it possible you're no longer here?" Georgia's caption beneath a photo collage reads.
"Mum, you were my first friend and my best friend, my rock, the one who knew me better than anyone in the world and who supported and backed me through every single thing I did."
Just last week Belinda's condition worsened considerably, and she was admitted to palliative care. While doubts were cast over Georgia's ability to appear on the post-finale press junket on Friday, she sat beside partner Lee in the morning to complete radio interviews.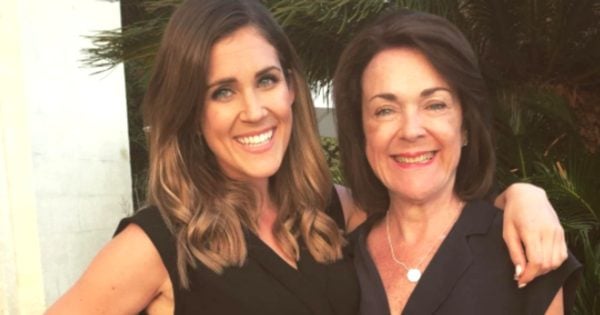 "You were the one I went to for advice, the one I shared every story with and the one who was always there to pick me up," Georgia's tribute to her mother continues. "There is so much more I need and want to share with you. I have no idea how to even begin to say goodbye.
"I love you, Mum, and will continue to every single day."
With her emotional words, Georgia included the famous quote from A.A Milne: "If there ever comes a day when we can't be together, keep me in your heart. I'll stay there forever."
In reply, Lee commented with his own supportive quote:
"Those we love don't go away. They walk beside us every day. Unseen, unheard but always near. Still loved, still missed and very dear."
News Corp reports the Love family has also shared a tribute to their beloved mother and wife, writing, "Our hearts are aching and we miss you so much. In our memories, with love, forever."
Our thoughts are with you and your family during this difficult time, Georgia.