When Clancy Ryan was eliminated from The Bachelorette on Thursday night's episode, the 29-year-old hardly seemed surprised.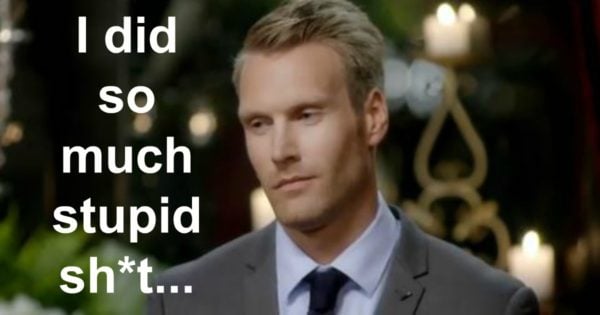 In fact, very few of the contestants on this season seem to be shocked when they're the last person standing without a rose.
And when we asked Clancy whether he had expected to go home, he indicated how he knew his time was probably up.
"You can never really know where you stand," he told Mamamia. "And the previous day was that group date where I absolutely cooked it."
Indeed, Clancy really did 'cook' the date, completely failing to make a good impression via an ear piece to a random old man. It was... it was a weird date.