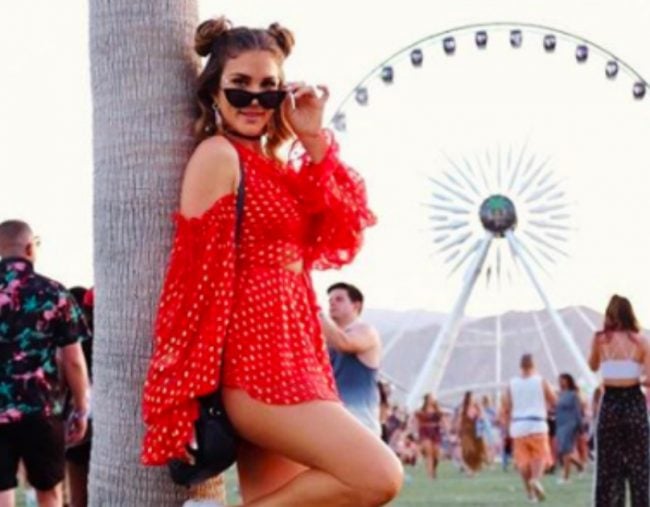 It is no secret that Coachella fashion is always eye-catching. But while many look to the fixtures of the fashion world (ahem, Beyonce. We're talking about Beyonce) for their festival fashion inspiration, there is one Aussie style icon who is killing it.
Georgia Love.
In the past 24 hours, Love's Instagram account has been home to not one, but three seriously cool festival outfits.
Let's take it from the top.
Outfit 1: For day one of Coachella, Georgia Love wore a floor-length lace jacket (?) with high-waisted shorts, a black bodysuit, black boots and sunglasses. (You know an outfit is cool when you're actually not sure what that floor length lace thingy is called.)