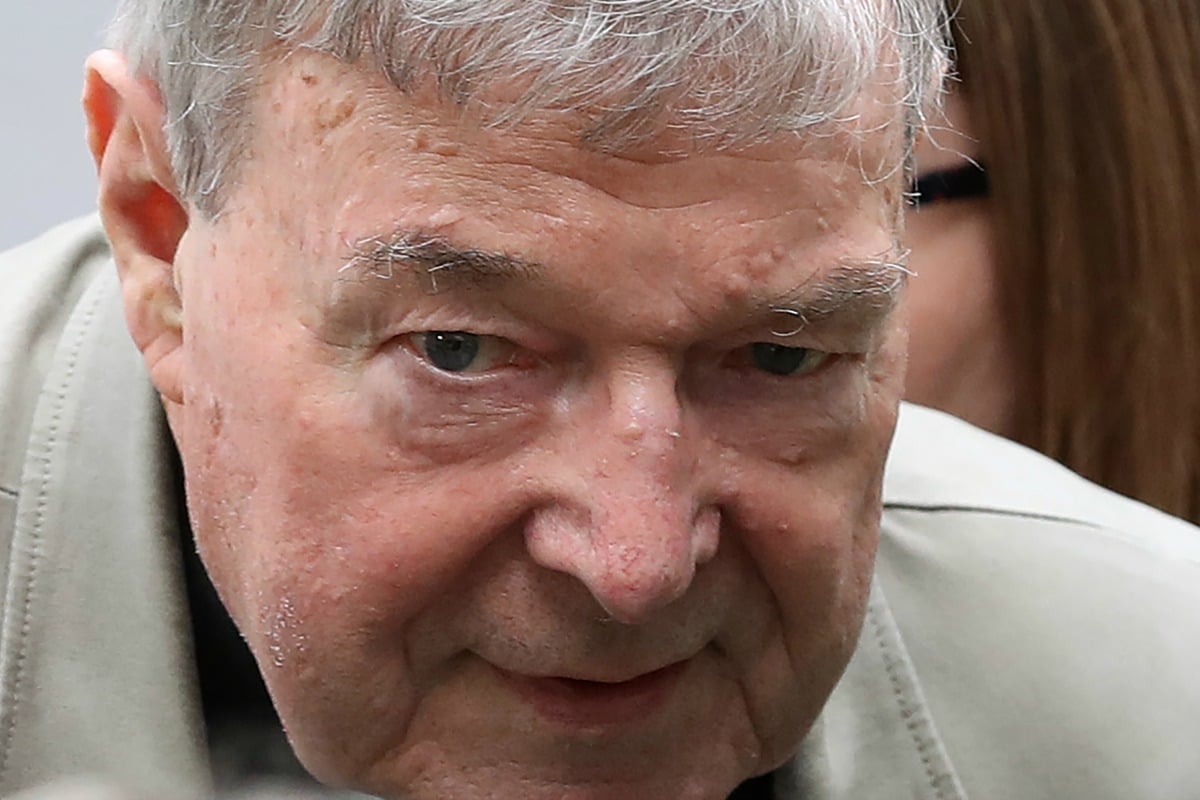 Four years after 31-year-old man 'R' (full name withheld) died of a drug overdose, his father's phone rang. It was the police. They were investigating allegations against Cardinal George Pell – allegations of child sexual abuse from the 1990s – and they had questions about his son.
In that moment, the grieving father realised it all made sense. The withdrawal from friends and family. The addiction. The waste of life.
"He was stunned," the man's lawyer Lisa Flynn told Mamamia's No Filter podcast. "I think he's described that you could have blown him over like a feather."
Pell, 77, is now in prison for the depraved crimes he committed against R and his friend, who also remains unnamed, back in 1996 when they were 13-year-old choirboys. The senior Catholic was found guilty of five counts of child abuse in December, and was on Wednesday sentenced to a maximum of six years behind bars, with a non-parole period of three years and eight months. The crimes were brazen and "breathtakingly arrogant", County Court Chief Judge Peter Kidd said during sentencing: "The power imbalance between the victims and senior church leaders or officials, yourself included, was stark."
Pell denies the abuse, and his legal team are appealing the conviction.
Lisa Flynn on the abuse, the fallout and jailing of a giant. (Post continues below.)

It was only during the trial that R's father learned the details of what happened in the sacristy of Melbourne's St Patrick's cathedral two decades earlier. It was after Sunday mass. The boys were sneaking swigs of the communion wine when they were caught by Pell. The then-archbishop forced one of them to perform oral sex on him, then molested the other while he masturbated.
Though at the time, neither R's father nor his mother knew what had happened to their son, they witnessed the fallout. Lisa Flynn explained to No Filter host Mia Freedman, that soon after the abuse occurred, R withdrew from his family and began taking hard drugs.
"So the drug abuse coupled with this withdrawal – from not wanting to watch football with his dad, not wanting to talk to his grandma, not wanting to bake, which he enjoyed prior to that – there was a very big difference in how he was interacting with his family," she said.
They engaged a psychologist, they supported him, gently questioned him about what was going on. But nothing. R died in 2014.