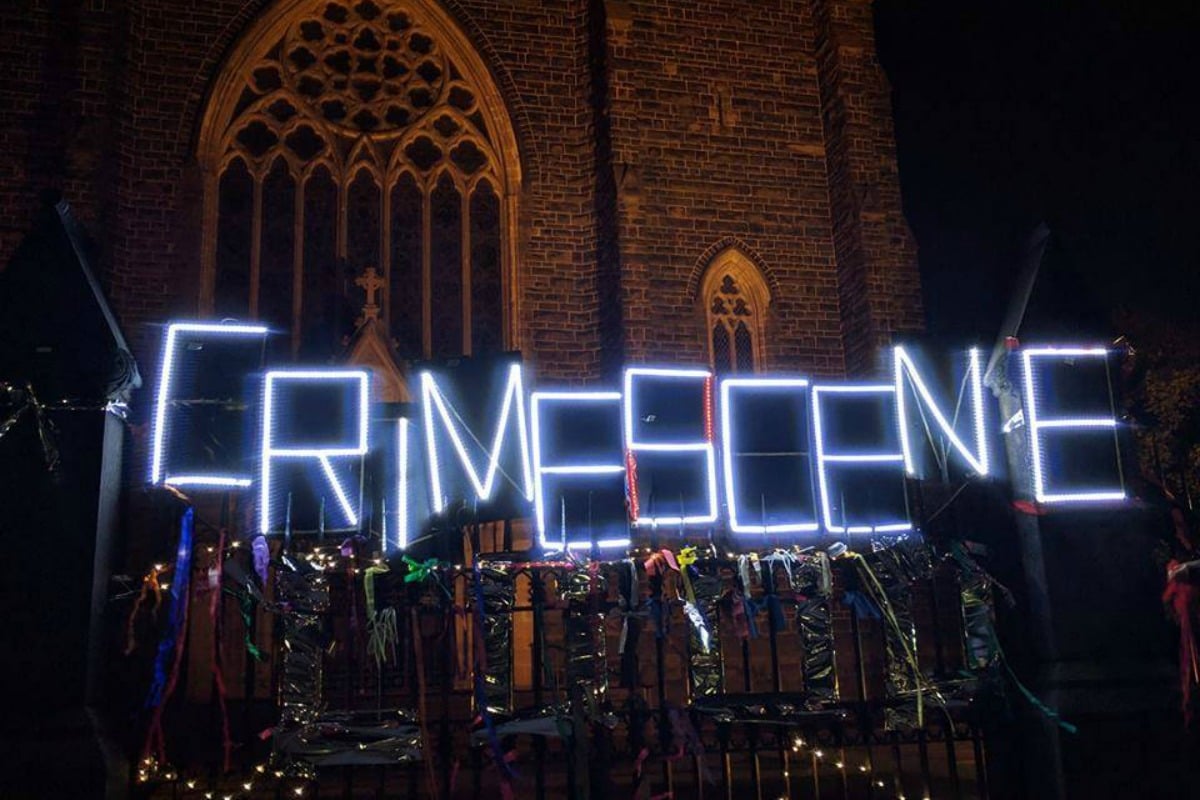 On Tuesday night, as Cardinal George Pell prepared to appear in court for his sentencing today, two powerful words lit up the gate of St Patrick's Cathedral.
'Crime scene'.
The light projection by 'Guerrilla projection' and lighting brigade activist group Evo Lens shone bright in the night, aiming "to let the Catholic Church know we are watching them".
In December, Pell was found guilty of sexually abusing two choirboys in the sacristy of St Patrick's Cathedral in 1996.
Tonight in so called Melb on Wurundjeri land, we honour child sexual abuse survivors, and those who didnt survive. Gather together to tie ribbons to the fence and projections from 8pm to let the catholic church know, we are watching them.#georgepell #crimescene pic.twitter.com/HHizRzSsJ7

— EvoLens Projection & Lighting Activists (@evo_lens) March 12, 2019
The installation also saw members of the public gather to tie ribbons to the church gate to "honour those who suffered from child sexual abuse, those who survived and the many who didn't".
Mamamia has reached out to Evo Lens for further comment.
Pell was sentenced to six years imprisonment, with a non-parole period of three years and eight months.
A disgraced Pell has spent two weeks behind bars, after being found guilty by a jury in December of five child sex offences. He was initially bailed so he could get knee surgery in Sydney.