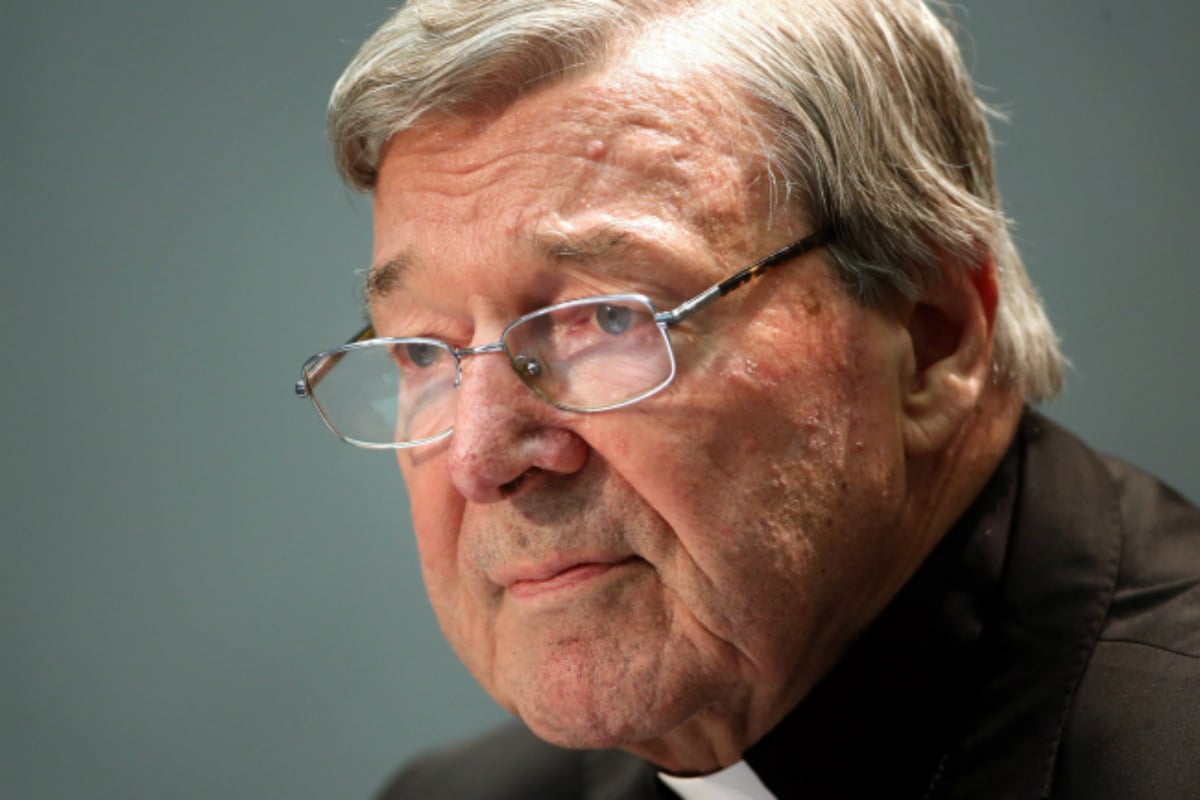 Cardinal George Pell has been remanded in custody.
Pell, who has been convicted of sexually abusing two choirboys in 1996, will remain in custody until his sentencing hearing on March 13.
The news comes after Pell's scheduled bail application in the Victorian Court of Appeal was revoked.
The 77-year-old was due to face a bail hearing at 2.30pm, having lodged an appeal, but the court said that this would no longer go ahead.
LISTEN: We chat to Lucie Morris-Marr, the journalist who broke the story in 2016 and has been following the case ever since.
Prosecutors earlier said Pell had no remorse for or insight into his crimes and called for his immediate imprisonment.
Australia's highest-ranking Catholic has been convicted of five child sex offences, committed in 1996 against the two 13-year-olds.
"The prisoner has shown no remorse or insight into his offending," Senior Crown Prosecutor Mark Gibson SC told the County Court.
"There remains no explanation for this offending."
Chief Judge Peter Kidd has questioned what Pell was thinking when he attacked the boys.
"What I want to address is what he was thinking at the time, what motivated him and why he did this in such brazen circumstances," he told Mr Gibson.
The prosecutor could give no explanation but said: "He at least thought he was going to get away with it."