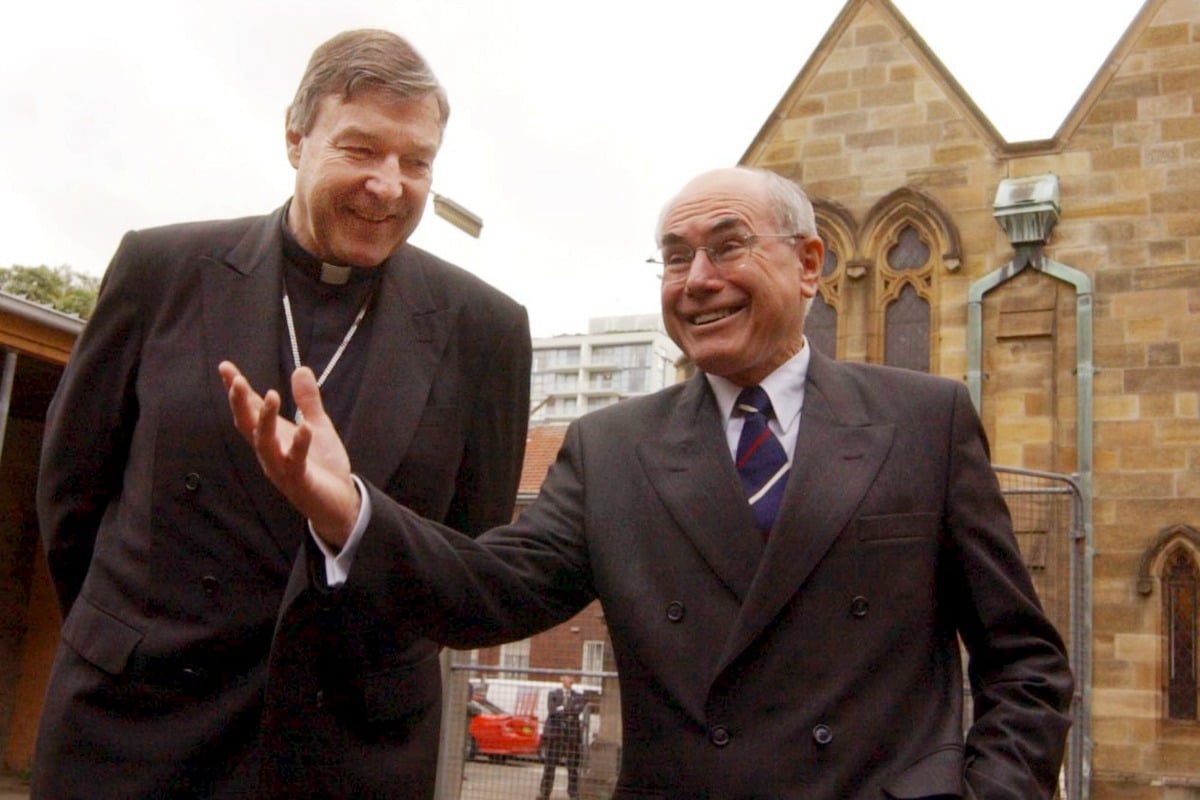 When the suppression order lifted on Cardinal George Pell's verdict this week, there were many with a platform that couldn't accept that one of the most powerful men in the Vatican was guilty of child sex offences.
Herald Sun columnist Andrew Bolt told his audience he believed Pell was "wrongly convicted."
The Daily Telegraph's Miranda Divine also doesn't think it's true; "I don't think Pell, who I know slightly and admire greatly, could be guilty of assaulting two choirboys in a busy cathedral."
And cue the usual suspects. Leftitsts heaping on George Pell. Just because he has been "found" guilty doesn't mean he IS guilty! He still has right of appeal.

— Miranda Divine (@mirandasdevine) February 26, 2019
Former Prime Minister John Howard said; "none of these matters alter my opinion of the Cardinal."
And Tony Abbott, also a former leader of our country, told 2GB; "It doesn't sound consistent with the man I have known. I absolutely accept that this is a shocking result, but it is subject to appeal."
Yes, Andrew, Miranda, John and Tony might like and admire Pell –  but none of these four people were in that courtroom.
None of them heard the evidence. No one in fact, except the jury and the judge, heard the victim's two and a half days of testimony in full.
The Quicky interviewed New Daily's Lucie Morris Marr who reported on Pell's court case. Post continues after podcast.

It was a closed court. "We were all [journalists and the public] ordered to leave," journalist Lucie Morris-Marr told Mamamia's The Quicky.
According to Morris-Marr, this is "standard practice for child sexual assault victims".
"They [testify] via video link and the media are not allowed, and the reason is they think that it puts pressure on them and added stress, and they don't want anyone who's been through child abuse to have added stress."
So there's a crucial detail we need to remember about the Australian voices using their platforms to argue that Pell is not guilty: their arguments are based purely on what they heard about the case, which omitted the most important part of the trial – the victim's testimony and cross examination.