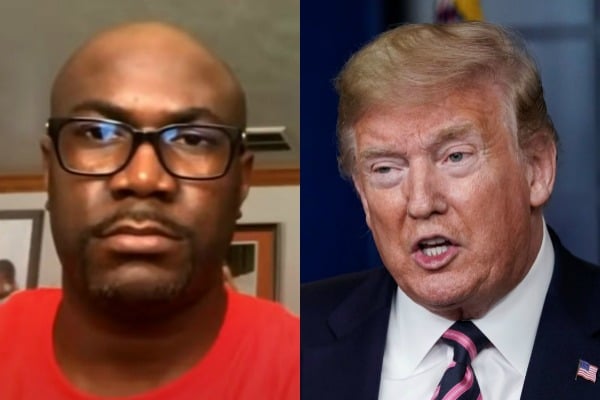 The brother of George Floyd has spoken about his phone call with United States President Donald Trump, following Floyd's death last week.
Floyd, a 46-year-old black man, spent his last lucid moments facedown in a Minneapolis street last Monday, with the knee of white police officer Derek Chauvin pressing firmly down on his neck as he struggled to breathe.
Bystander footage captured Floyd pleading for air, repeating over and over, "I can't breathe, I can't breathe" and calling for his mother before falling unconscious.