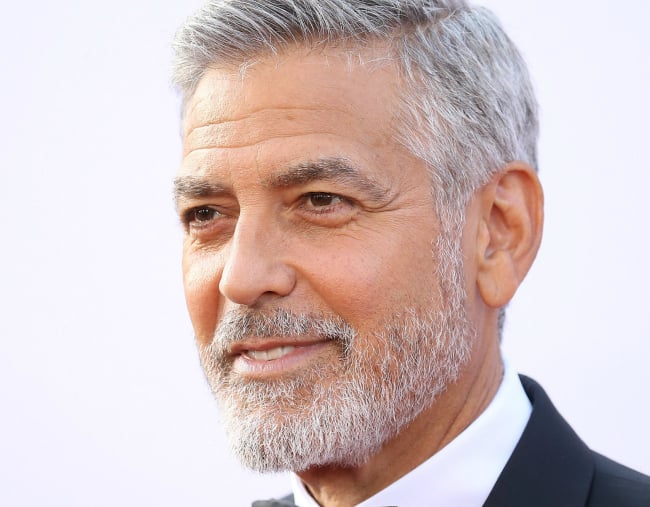 George Clooney was taken to hospital after he was struck by a car while riding his motorbike to a film set in Sardinia, Italy on Tuesday.
Italian newspaper La Nuova Sardegna reports the 57-year-old was found lying injured on the road, having hurt his pelvis and bruised his legs and arms in the crash.
The actor was reportedly on his way to set when his bike collided with a Mercedes near Costa Corallina, Puntaldia. He was taken to John Paul II hospital, where he underwent an X-ray. The hospital confirmed he was released that same morning.
George, wife Amal, and their one-year-old twins, Ella and Alexander, are this summer living in Sardinia, where he is filming his new TV series, Catch 22.
The show, set in WWII Italy is scheduled to be aired in 2019.