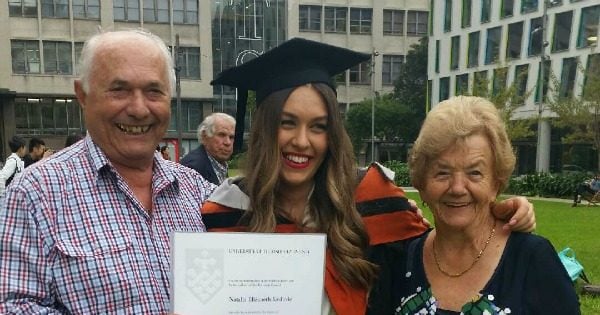 The world has seen more progress and transformation in the past 150 years than ever before. Modernisation and globalisation have changed the way that we live, work and eat, and the way that we parent is no exception.
I began to wonder how different life would have been bringing up a child 50 years ago, compared to the way my little cousins are being brought up now. I decided to interview my grandma, mum and aunty about how parenting has changed over time and what their personal experiences parenting their children were like.
They all had a wealth of knowledge and advice to share.
My grandmother Zora, 75, mother to three children.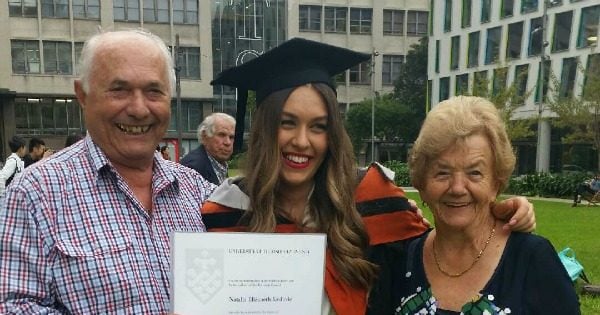 Natalia with her grandparents Tom and Zora. Image: supplied.
What was your experience parenting toddlers like?
Looking after your mum and your aunty when they were little was very hard for me. I'd come to Australia a few years before and was working as a hairdresser, but I didn't have anything when I came over. I met your grandpa and we got married, and your aunty and your mum came pretty soon after, but I had to keep working in order to survive.
There was a 12-year gap between my second and third child, and when he was born we were better off financially and the two girls were older and independent, so things were a lot easier the third time around.
What did a typical day parenting your toddlers look like?
Your grandpa would work at night so he'd be with the girls during the day, and then when I came home from work I'd make dinner, bathe them and put them to bed while he went off to work. Then when they were asleep, I'd get on with the housework.