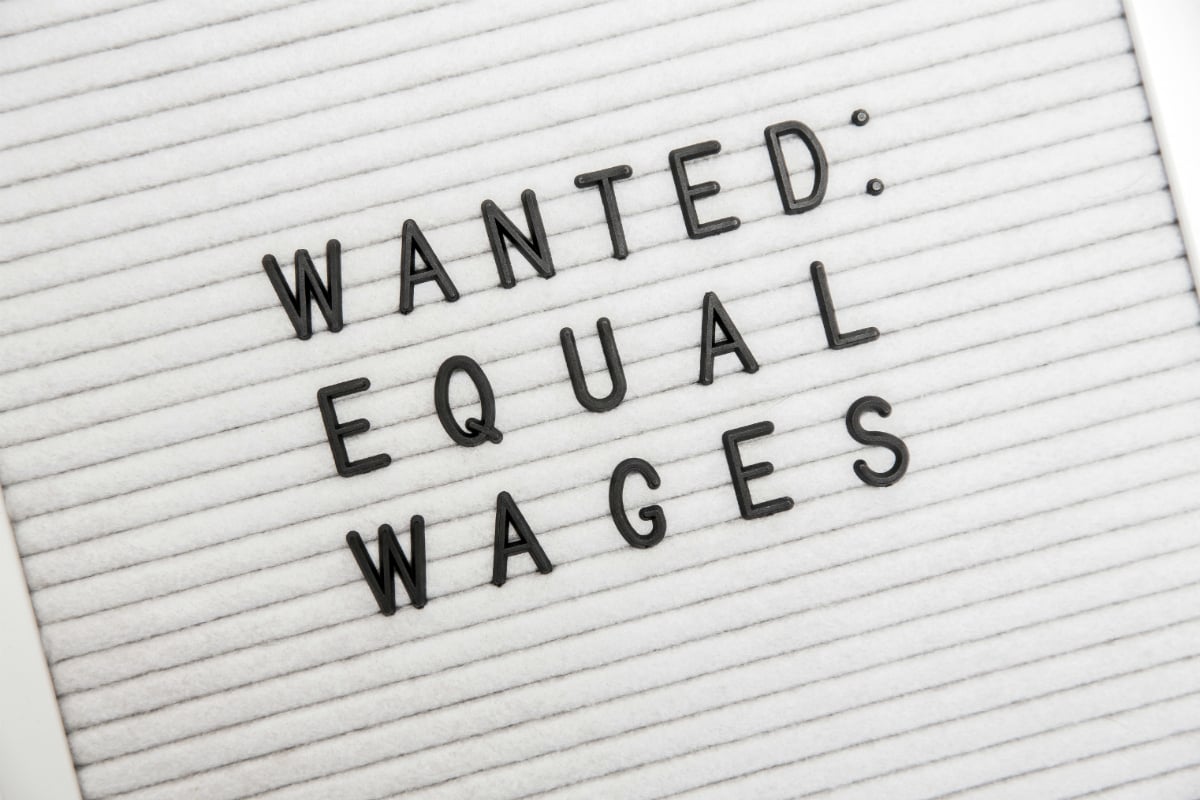 Women are being urged to leave work at 3.50pm today to highlight the gender pay gap.
Why 3.50pm? Well, that's when we all stop getting paid.
While the pay gap can be a messy concept to understand, according to one measurement, it equates to Australian women, on average, working an extra 70 minutes per day for free, compared to men.
And the women behind #WalkOutOz are urging women in Sydney, to leave at 3.50pm and join them for a rally at Martin Place. They are asking women around the country to show their support by tweeting out a photo of themselves leaving their desks, if only momentarily.
"The WalkOutOz rally is all about equality and a fair go for working women in Australia," says #WalkOutOz spokesperson Fi Bendall, CEO of the Female Social Network.
"We're encouraging women and men to leave work early – at 3.50pm – to demonstrate their support."
In Iceland, the government is working to close the gender pay gap in five years.
According to gender pay gap statistics released by the Australian government's Workplace Gender Equality Agency in August this year, women earn, on average $244.80 a week less than men, equating to a 14.6 per cent gap. And 14.6 per cent of an eight-hour working day is 70 minutes.
But the gap isn't universal across all industries and is highest in the financial and insurance services industry, in which it is more like a 26.6 per cent pay gap.
Actor Rose McGowan has thrown her support behind the WalkOutOz campaign.
"Australia, women and men, speak up against inequality in wages," McGowan said in the video posted to the #WalkOutOz Facebook page.