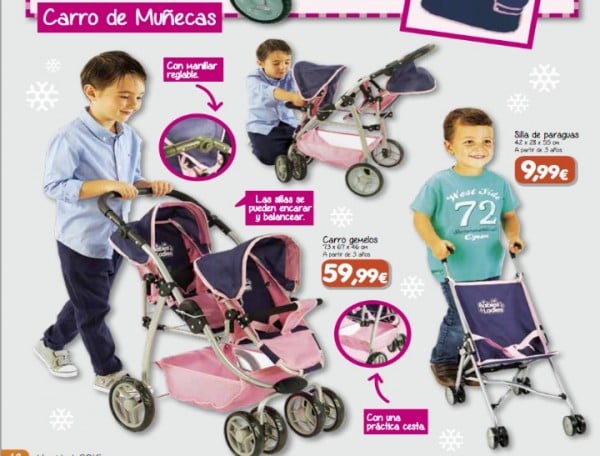 Have you ever seen a toy catalogue like this? Look very closely and you will notice one thing you don't see in most toy catalogues we see.
Normal representations of life. A little boy playing with a doll, little girls playing builders. Boys pushing prams and girls wielding drills. Isn't it a shame we are so surprised?
For the second year running, a Spanish toy company is making headlines for producing their toy catalogue with actual real representations of life.
Bravo Spain.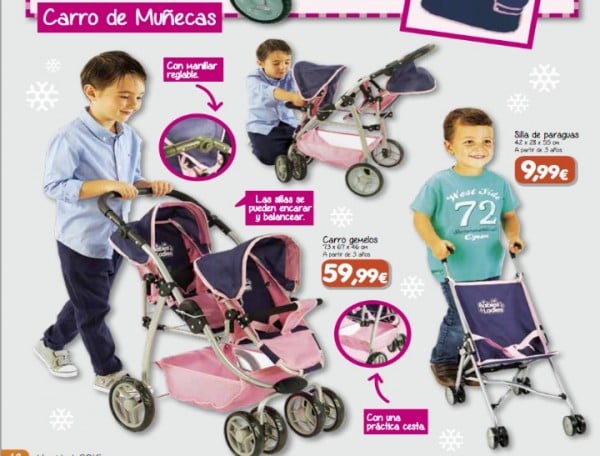 The company Toy Planet told El Pais, the initiative began a few years ago after the company tested a few posters on Twitter and Facebook and received a positive response.
The Independent reports that Toy Planet's general director Ignacio Gaspar said while the campaign has been so well-received by customers, they now want to see other toy companies joining them.
"This is still an unresolved matter in the industry. They've congratulated us a lot, but the support has been more about attitude than about behaviour. It's still hard going. If communication is not encouraged, it's hard for someone to take the helm with the changes. Who does it? The families? The companies? It's like a dog chasing its tail," he said.