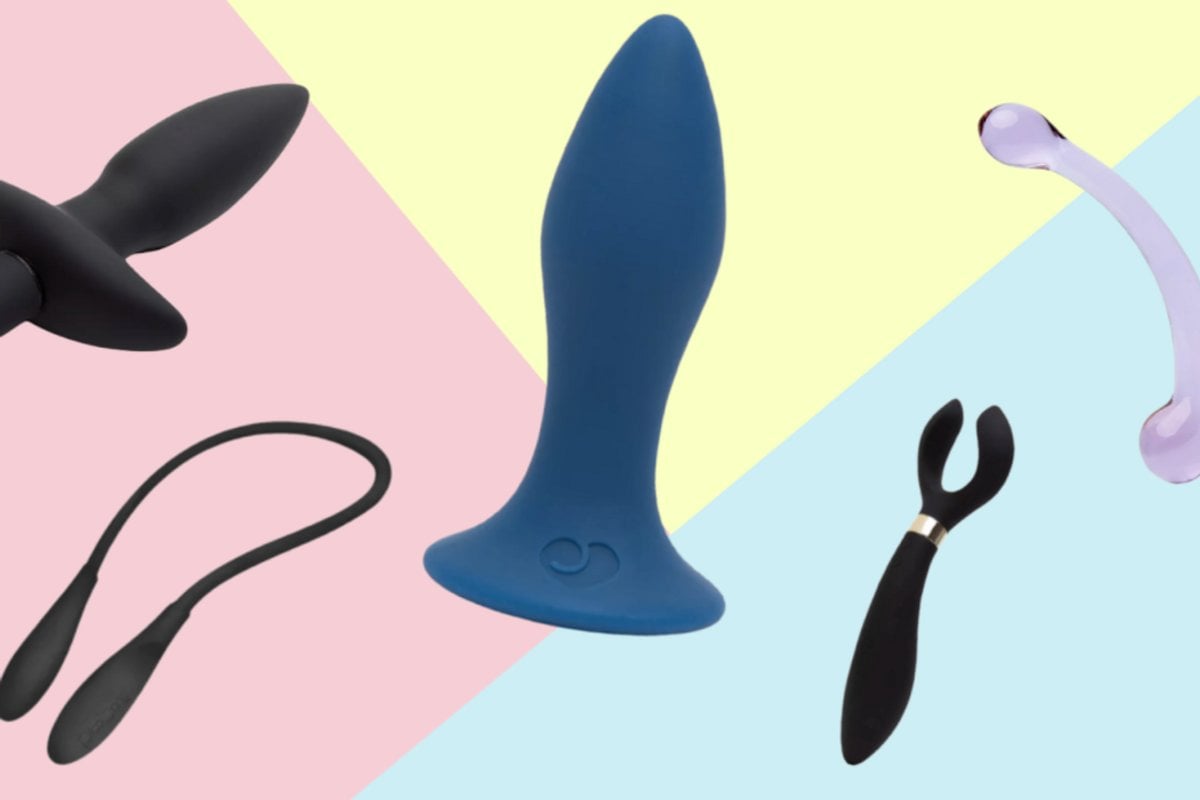 Defying gender-norms is becoming more and more widespread - and with good reason.
More and more people are saying goodbye to gender-specific clothes, ditching dated traditions that dictate only women wear makeup, and the latest industry to rid gender restrictions is... sex toys!
Genderless, or gender-fluid sex toys are here, and they're here for everyone. Designed to be used in partner, or for solo sessions, and catering for any and all genitals. As they're used universally, most gender-fluid toys are armed with multiple functions. Whether it's insertable or just used for external play, there are so many ways to get creative. 
Psst! Here are the juiciest results from the Mamamia Sex Survey. Post continues after video.
From stainless steel dildos that can be heated up or cooled down, to toys that transform into rabbit vibrators, cock-rings, G-spot stimulators and massagers - there are a lot to choose from!
So, we've gathered all the gender-fluid toys you need to know about right now. Read, order, enjoy and report back. 
The Satisfyer Endless Fun vibrator will lengthen your orgasms, with up to 100 different vibe combinations. Insert the shaft, or use the arms (that can vibrate separately), to stimulate any body part, whether it's yourself, or your partner.
Image: Lovehoney + Mamamia.