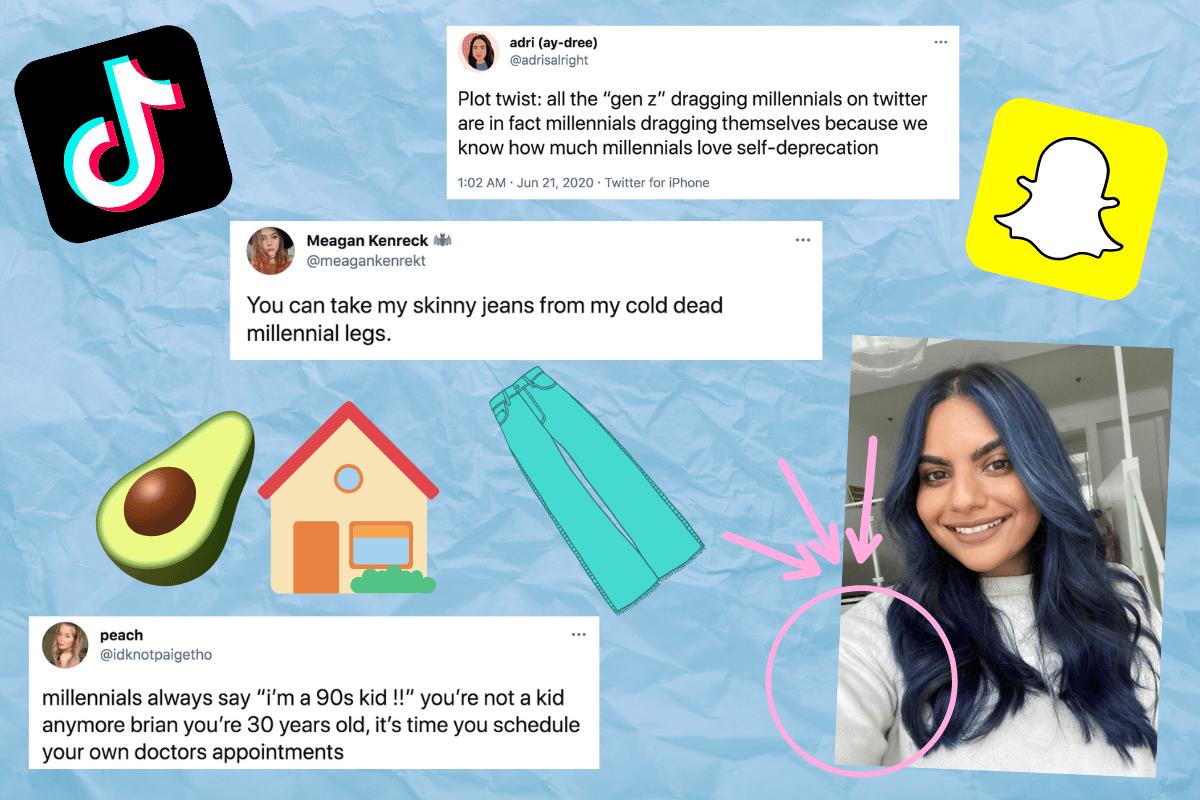 In case you missed it, we're in the middle of a war. The war between Millennials and Gen Z. 
To recap, it all started with a few Tik Toks going viral about how Gen Z think Millennials are, well, a bit lame. They think it's very out of fashion to part your hair on the side, wear skinny jeans, or use this emoji: 😂 
It was all just some innocent fun. But once Millennials heard about this, they became a little... defensive. 
On TikTok Gen z is telling everyone side parts & skinny jeans are out of style & this girl really just said "I'm sorry but I'm not going to let the generation who ate Tide pods dictate where I part my hair or what kind of jeans I wear." And I'm ✨deceased✨

— Kaci Campbell (@Kaci_Breanne) February 1, 2021
if you were born 1995-2001ish you r elite because you're not embarrassing yourself like the younger gen z kids who never used tumblr & are recreating tumblr cringe vibes on tiktok, but ur not so old that u care about gen z kids not liking ur skinny jeans

— jenny craigslist (@crazyfrogfan420) February 19, 2021
Now, I'm technically a Gen Z (born in 1996). And I was automatically seen as the enemy among my older colleagues. But somehow, I was also the enemy of my younger sister, who knows that I secretly own and love skinny jeans.