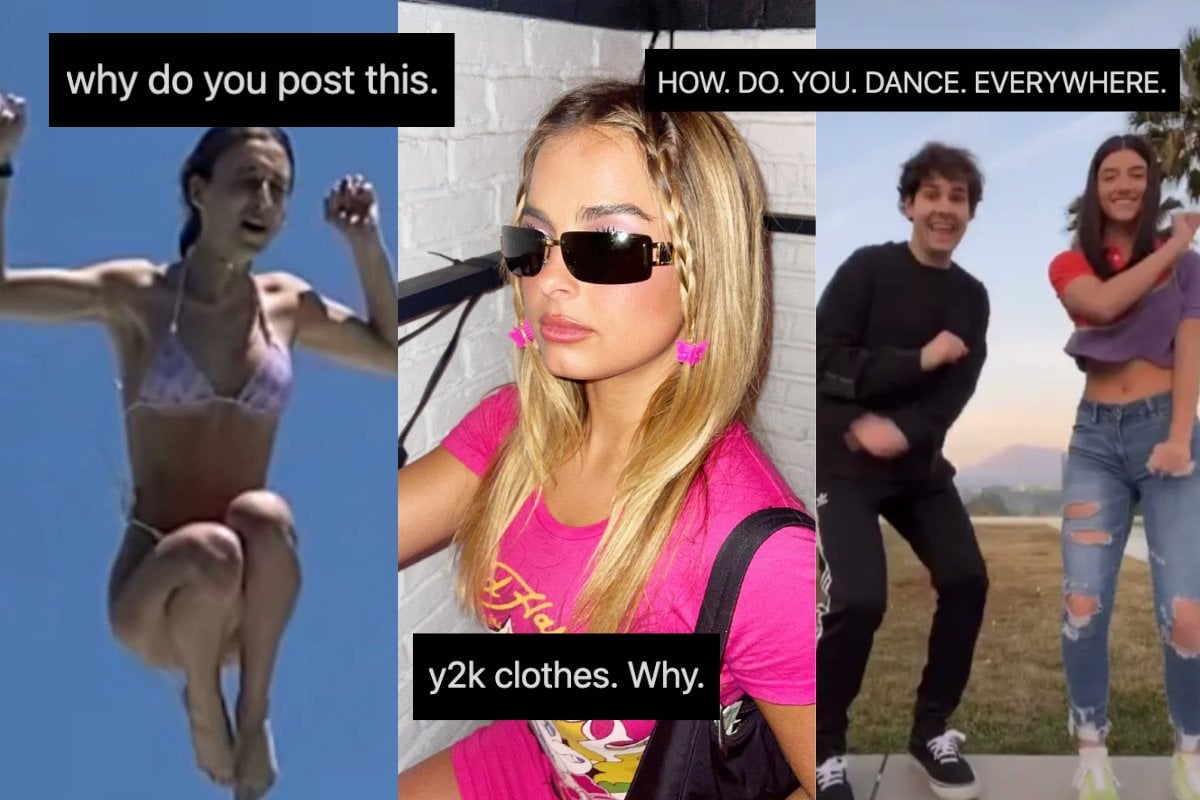 Gen Z.  
Apparently, we're a strange bunch.
More than once I've found myself going about my typical Zoomer business, TikTokking and the like, when it hits me. 
Me and my elders aren't particularly "on the same page."
Side note: Check out Mamamia's fashion crimes - festival chaps edition. Post continues below.
Like when my grandma needed me to explain to her what "doing me a solid" would consist of (it means doing a favour, besties.)
Or when a coworker mentioned in passing that "I forget people were born after 2000," and I had to bite my tongue as a (I'm cringing just typing it)... 2001 baby.
So, to make life easier for us all (Nan, this one is for you!) I decided to answer all your Gen Z FAQ's in one place.
Now, you too can understand our ~culture~. 
Why do you post... everything?
Oh, don't pretend like you don't love it.
There's a whole list of reasons we post everything on social media, the main one being: we're addicted to the attention.
There, I said it.
Gen Z were literally raised by technology, and the addictive nature of social media while growing up an insecure teen is a deadly combo for over sharing. 
I mean, did you even watch that doco that went wild back in 2020: The Social Dilemma?
Zoomers who don't post everything on social media deserve a medal for the restraint they're exercising. 
Do you HAVE. NO. SHAME?
Simple answer: No.
Yes, we'll break out into a TikTok dance literally anywhere. 
We might even post about our favourite sex toys here and there, too.