Every morning self-employed Lucie Bee has a coffee, checks her emails, does her hair and make up and then sends out confirmation appointments for the day ahead. But this sassy redhead is no ordinary entrepreneur: she is an escort, porn star and Australia's "Goddess of Geek".
"I used to glaze over the hard part of what I do because I was extremely defensive of my industry and the good people working in it," she says.
"These days I'm a bit more honest. I love my work and I can get actual physical pleasure from it, yet like any job it has its ups and downs and I'm not interested in glamorising a very tough industry."
While Lucie has been working as an escort and occasional porn star for a number of years, her foray into the world of geek sex started later thanks to her own interest in gaming and 'cosplay'; the art of making and wearing sexy comic book, film or fantasy character costumes.
"I have always loved reading sci-fi novels and comic books as well as TV shows, movies and gaming and I'm a huge Playstation fan. My love of cosplay sprung from my geeky interests as well as being petite and not being able to find costumes that fitted, I had to make my own," Lucie says.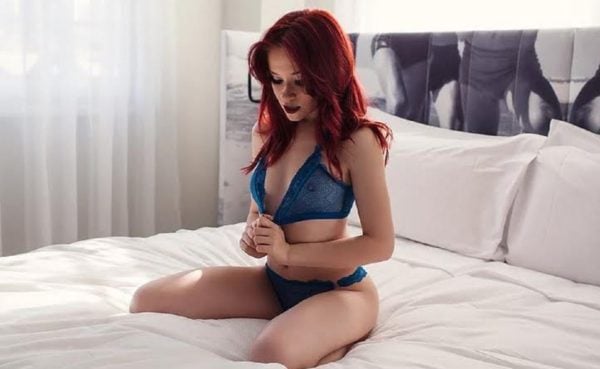 "Geeks have always been sexy to me and there is a huge crossover from the geek to the kink community. My involvement in sexy cosplay competitions or discussion panels on 'Sex and the Modern Geek' at the recent PAX and GX gaming conventions prove it. It is just as likely that I will get into a conversation at PAX about S & M as it is that I will get into a conversation about Batman at Sexpo."
According to Lucie, geeks and nerds who are into sci-fi or gaming are given a raw deal by the wider community and often bullied from a young age.
"Shows like The Big Bang Theory don't help matters," she says.
"They make geeks look desperate and dateless when I know that is not the case – they are kinky as hell in the bedroom."