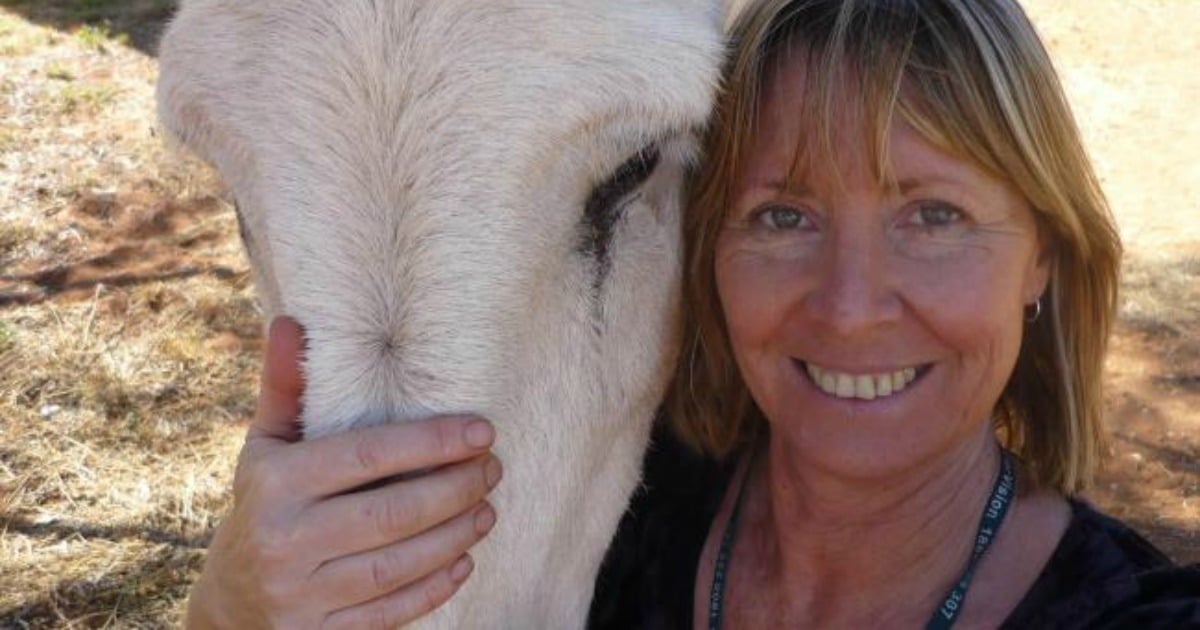 A man ​has been arrested following the disappearance of a South Australian nurse, with South Australian police declaring her disappearance a major crime.
Gayle Woodford, 56, was last seen on Wednesday night and police are holding hold serious concerns for the health worker who was abducted from her remote home in South Australia's far north.
Superintendent Des Bray said police believed the 56-year-old was taken from outside her own home.
"We believe that the most likely scenario is that, for some reason, she has left the safety of her own house and something happened to her outside, and that she has gone from Fregon," Supt Bray said.
Shortly after 10.30am on Thursday, Ms Woodford was reported missing when she failed to arrive for work and an ambulance was noticed to be missing.
Police believe missing nurse, Gayle Woodford, was taken from her Fregon home in this ambulance. pic.twitter.com/XNtyyIAI0y

— Stacey Lee (@Staceylee_) March 25, 2016
At this stage, police believe she was taken from her home in an ambulance used by the health service where she worked.
Police managed to intercept the car in Cooper Pedy at about 6.30am on Thursday, where two men and a women were found inside. All three were interviewed by police and a 36-year-old man has been arrested and charged with theft of the vehicle.
According to The Australian, it is understood the man was from Fregon and had recently been released from prison in Adelaide.
Police searching for missing nurse Gayle Woodford at Marla. #9newscomau pic.twitter.com/uHettgfj07 — Ben Avery (@benavery9) March 25, 2016
Police are also following a lead of an "uncorroborated sighting" of Ms Woodford several hours after she was last seen that suggests Ms Woodford looked distressed.
"A person has told us that at around 6am they saw a female who they believed to be Gayle in the vehicle in the passenger seat and she appeared to be distressed," Supt Bray said.
Police are currently co-ordinating a major search across APY lands in the vicitintiy of Fregon and Marla.
*Feature image via Facebook.