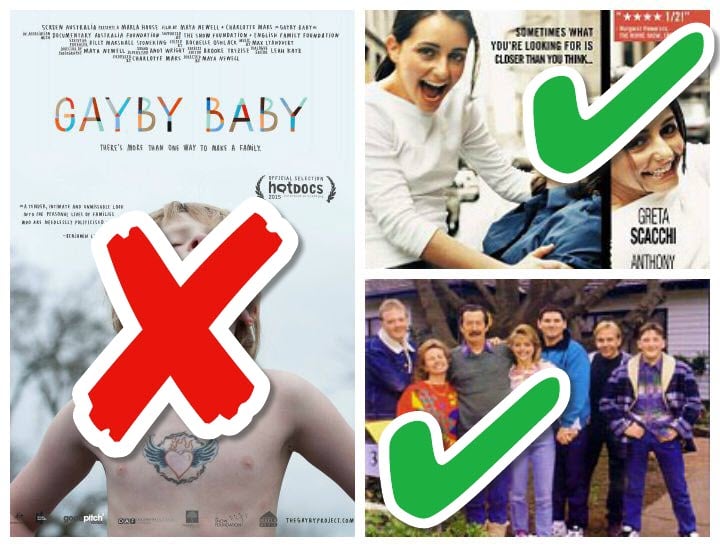 WON'T SOMEBODY PLEASE THINK OF THE CHILDREN?
Yesterday, the NSW Education Minister, Adrian Piccoli, banned every public school in his state from screening Gayby Baby during school hours.
The documentary, which tells the stories of some adorably ordinary children with same-sex attracted parents, was planned to be screened in several schools as part of the nationwide Wear it Purple Day campaign to promote sexual inclusion.
Apparently, Mr Piccoli did not object to the content of the film, rather, he didn't want it screened so as "to not impact on the delivery of planned lessons", at least that's what his memo said.
Watch the trailer for Gayby Baby here (post continues after video): 
Okay, so let me get this straight. THE EDUCATION DEPARTMENT sees no value in showing school students a film about diverse families on a day designed to promote SEXUAL INCLUSION, whilst we are in the midst of a national debate about whether or not to allow the very people depicted in said film THE SAME RIGHTS as everyone bloody else?
Let's not forget that same-sex attracted young people (OF WHICH THERE ARE MANY) suffer disproportionately high levels of psychological distress than their heterosexual peers and are up to SIX TIMES more likely to attempt suicide.
Oh, no no no, we'd better chuck on Picnic At Hanging Rock again!
So we had a little chat amongst ourselves and here are just SOME of the films we watched during school hours, which were not part of the curriculum but were obviously deemed of more educational value than Gayby Baby. AHEM.
1. The Mighty Ducks.
Plot: Self-centered lawyer is sentenced to community service coaching a rag tag youth hockey team.
Take-away: The value of teamwork and quacking.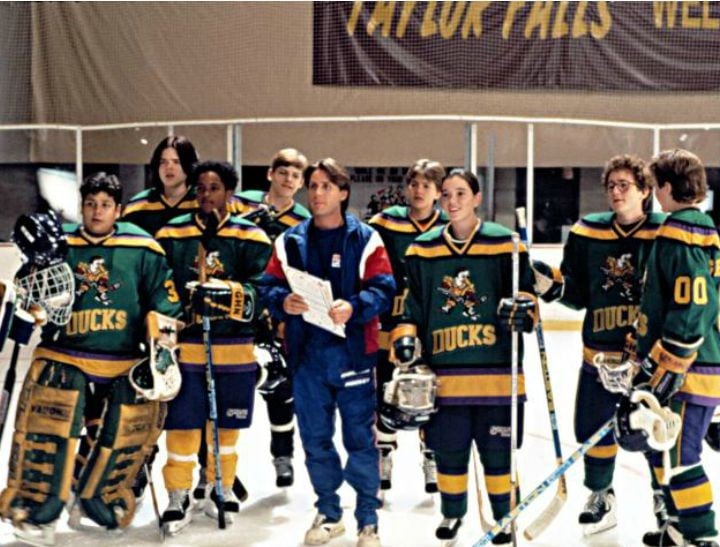 2. The Indian in the Cupboard.
Plot: Little boy finds a native American living in his cupboard.
Take-away: This is straight-up just racist.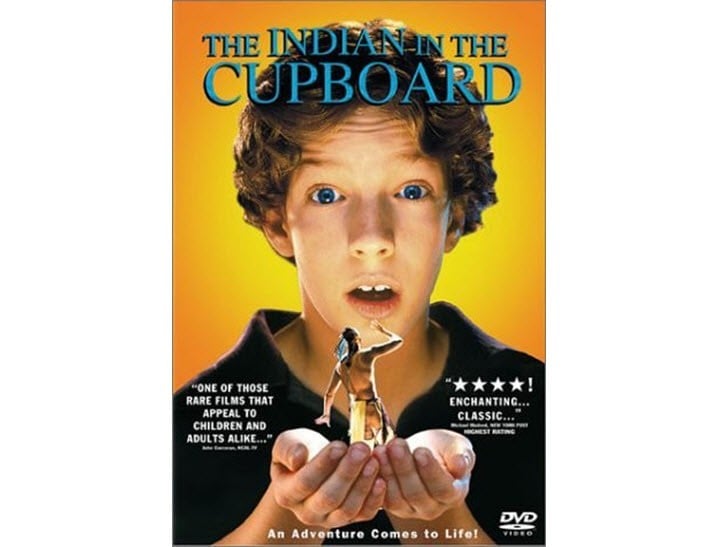 3. A League of Their Own.
Plot: Two sisters join the first female professional baseball team under the guidance of an alcoholic Tom Hanks.
Take-away: Women can play sports.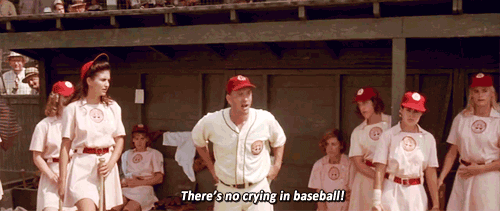 4. Looking For Alibrandi.
Plot: Josie Alibrandi tries to get through her HSC despite it being the 90s and her dad being Anthony Lapaglia.
Take-away: Too many. Most important film of my adolescence.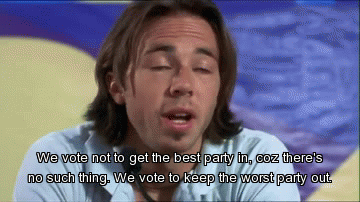 5. The Castle.
Plot: Working class family fight Department of Infrastructure in epic David vs. Goliath struggle to save their home from an airport.
Take away: Look, it's just 'the vibe' of the thing.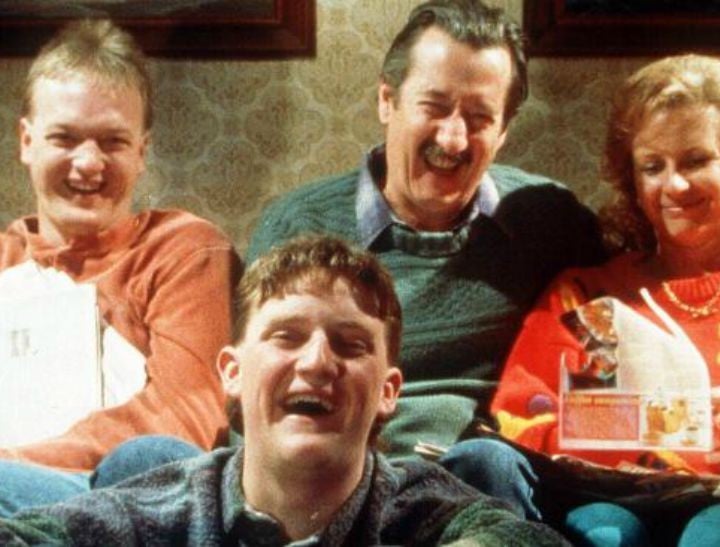 6. Brassed Off.
Plot: A coal mine in a northern English village is closing, which would also mean the end of the miners' brass band.
Take-away: There is power in a union.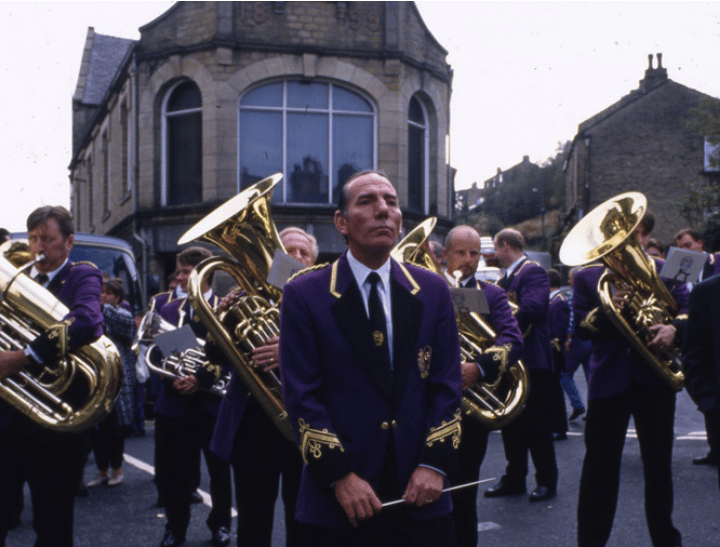 7. Romeo and Juliet (The Baz Luhrmann revision).
Plot: Baz Luhrmann jazzes up classic play with hip 90s cast and killer soundtrack.
Take-Away: SHAKESPEARE CAN BE COOL, OKAY?
8. Pay It Forward.
Plot: Hayley Joel Osment does good deeds, gets stabbed.
Take-away: No good deed goes unpunished.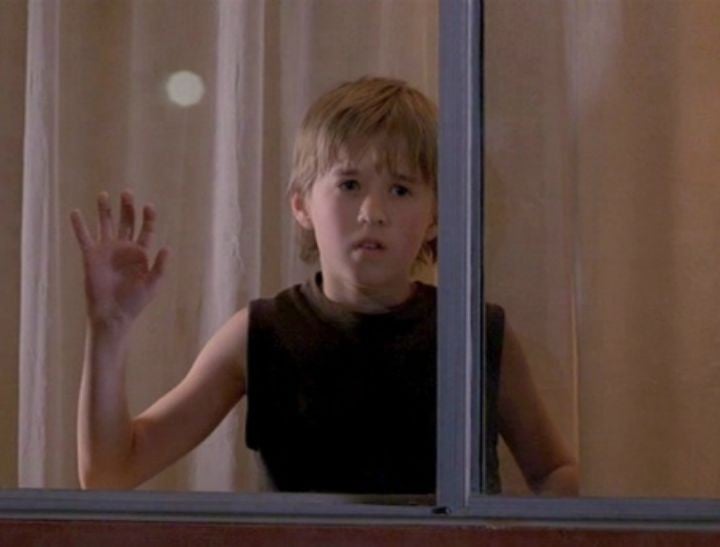 9. Shrek.
Plot: DO I NEED TO TELL YOU THE PLOT OF SHREK?
Take-away: Ogres are like onions. Tony Abbott likes onions.
10. Two Hands.
Plot: Hot young Heath Ledger loses money, is chased by gangster, bones hot young Rose Byrne.
Take-away: If you wanna take a dip at Bondi, don't leave your wad of cash in the sand is all I'm saying.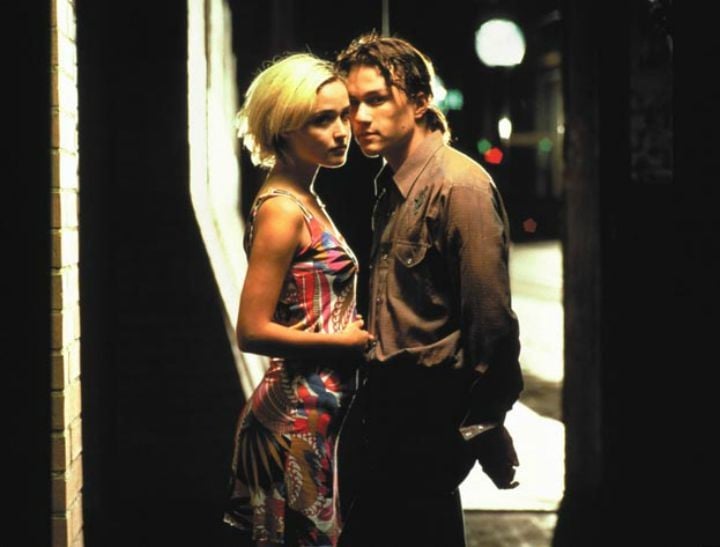 NEED I GO ON? Others on the shortlist included Remember the Titans, Fun with Dick and Jane, Blade Runner, The Secret of N.I.M.P.H., The Little Rascals and Toy Story 3.
Have you got any you'd like to add?
Gayby Baby opens across the country in select cinemas next week. For info, click here.
Want more on this story? Try these:

The NSW Government has just sent a shameful message to the children of same-sex parents.

Coming out as a 'gayby'. This story is beautiful.

Julia Gillard has FINALLY come out in support of marriage equality.