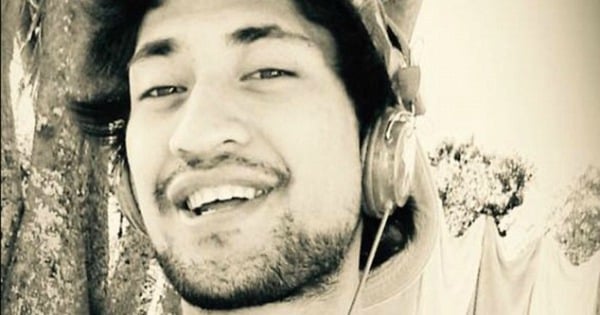 A man is claiming his gay husband was thrown from a rail bridge in a deliberate hate crime on New Year's Day in Gladstone, Queensland.
An investigation has been launched after New Zealand-born Joth Wilson, 25, was found critically injured after falling from an overpass bridge on Gondoon St about 12.35am on January 1.
Maioha Tokotaua, 33, said his husband – with whom he shares three adopted children – is now in a Brisbane hospital on life support after he discovered him lying unconscious and "mangled".
Wilson reportedly sustained injuries to his neck, back, ribs, brain and spine, as well as burns to much of his body.
Tokotaua told MailOnline he believed Wilson was attacked after rejecting the advances of a married man, out of fear he would tell others of the incident.
"There's no money involved, no drugs, no debt, there's just no motive for the attack other than they were intimidated that we might tell their families," Tokotaua claimed.
Wilson reportedly headed out to buy cigarettes shortly before midnight on New Year's Eve. Tokotaua said he then went searching for him when he didn't return in time for the countdown to 2017.
Police told Mamamia they were alerted to the incident after a passing patrol car was flagged down.
Police said the investigation into how Wilson ended up falling from the bridge was ongoing while they pieced together the young father's movements on the evening of  December 31.