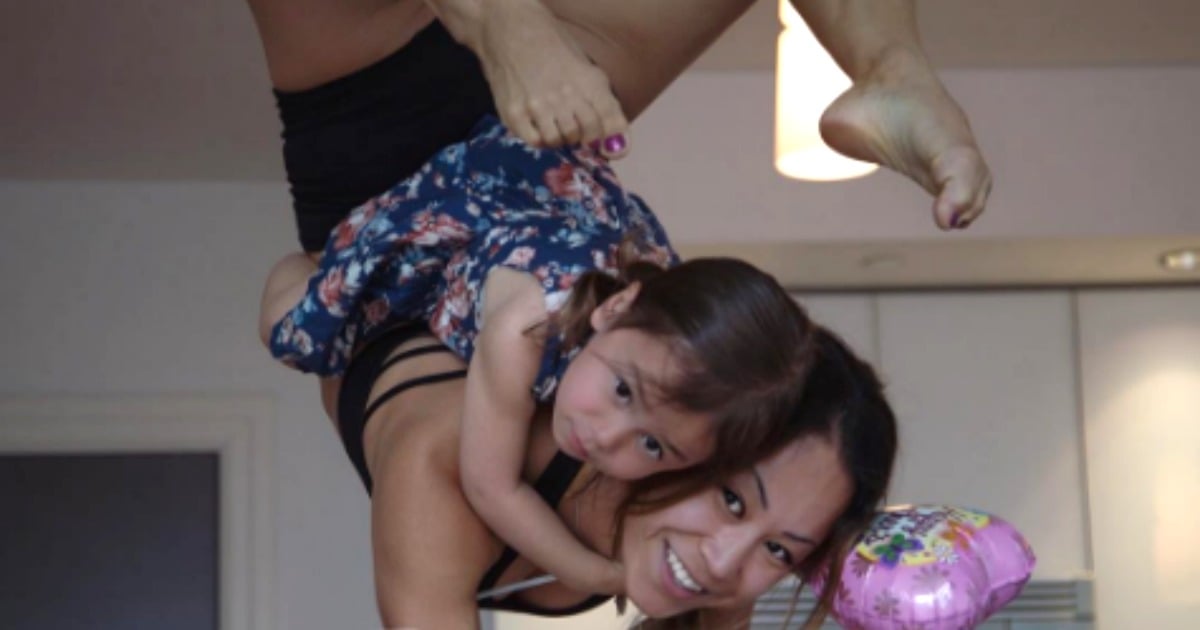 From reading to finger painting to kicking around a soccer ball, every mum has a favourite way to spend time with her kids.
For Gaukhar Akhmetova-Atherton, it's performing eye-popping gymnastic feats with the help of her youngsters — then sharing the incredible footage on Instagram for the rest of us to enjoy. And by "enjoy", we mean "stare at with mouths agape".
The New York-based mum is a former Cirque du Soleil performer whose resume includes contortion and hand balancing. She's married to former gymnast Andrew Atherton and the couple have two adorable children: Kamali, three, and Kaysen, one.
Looking at Akhmetova-Atherton's Instagram feed, it's clear this is no average family. Here are a few examples of what goes down in this very bendy household:
Well, what else are you supposed to do when you're waiting for yet another ad break to finish during The Voice?