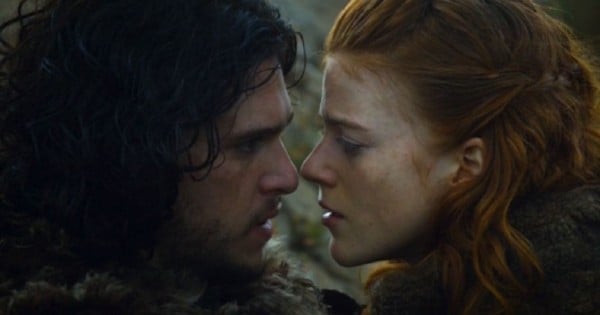 Game of Thrones season six premieres today and I couldn't be more excited, despite the death of two of my favourite characters in recent seasons.
I take comfort in the fact the real-life actors are now dating.
Celebrity on-set hook ups are so common these day however none has made us as happier than Kit Harington who plays our beloved Jon Snow (Vale!) on Game of Thrones and former co-star Rose Leslie.
Just months ago Kit Harington and Rose Leslie made their first public appearance as a couple on the red carpet at the Olivier Awards in London and we are THRILLED to see these co-stars hook up (the opposite of how we felt when news broke that Brad Pitt had left Jennifer Aniston for his co-star Angelina Jolie, but we've since forgiven him (them) because they have so many kids together now and Aniston is married and happy).
There were rumours for months that Harington and Leslie were dating and Harington confirmed they were a couple earlier this year but this was their FIRST PUBLIC APPEARANCE.
Why so coy guys?
Was it because it was super-awks to be dating someone you met at work? Maybe the reason why the Jon Snow-Ygritte love story was so enchanting was because the actors were actually attracted to each other and falling in love as they played out all of those dramatic scenes.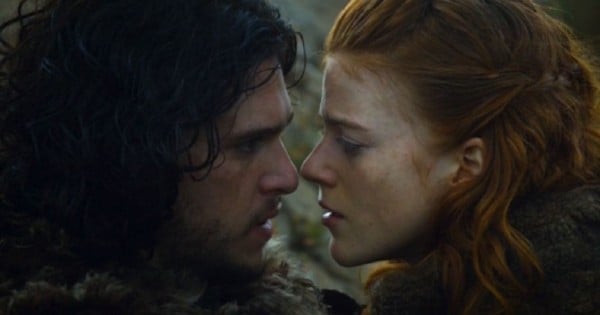 It certainly can be difficult to date someone at work. Attempts to keep it secret always fail and then it can be a bit of a bummer when one of you moves on from your mutual place of employment or if you break up and hate each other and still have to see each other every single day.