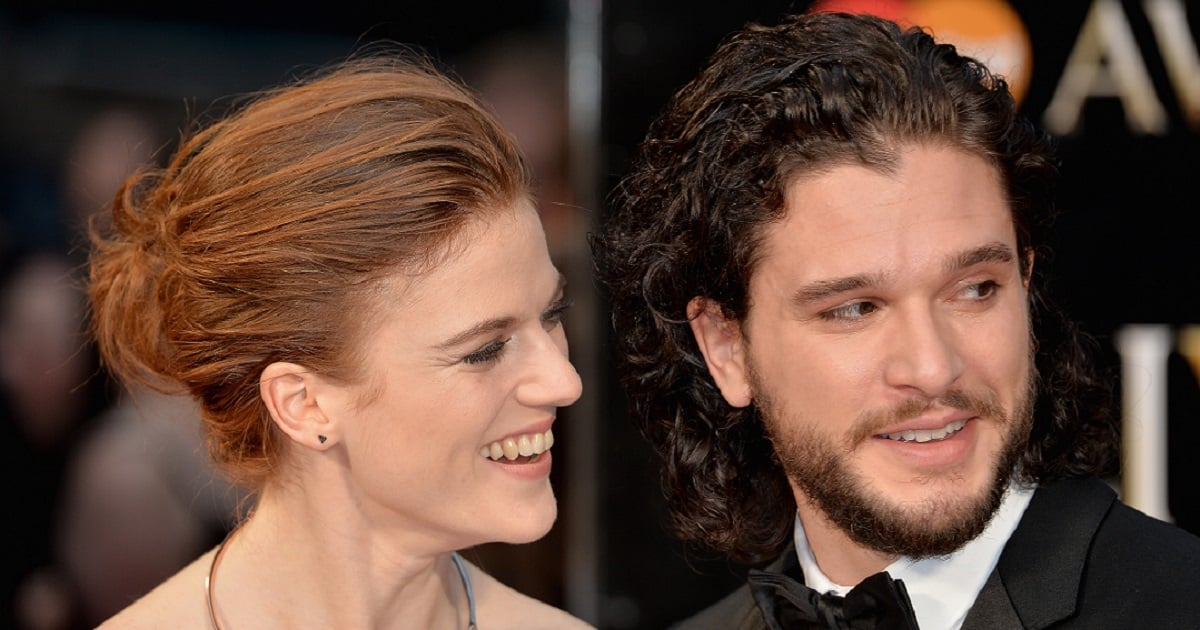 Game of Thrones season six premieres today and I couldn't be more excited, despite the death of two of my favourite characters in recent seasons.
I take comfort in the fact the real-life actors are now dating.
Celebrity on-set hook ups are so common these day however none has made us as happier than Kit Harington who plays our beloved Jon Snow (Vale!) on Game of Thrones and former co-star Rose Leslie.
Just months ago Kit Harington and Rose Leslie made their first public appearance as a couple on the red carpet at the Olivier Awards in London and we are THRILLED to see these co-stars hook up (the opposite of how we felt when news broke that Brad Pitt had left Jennifer Aniston for his co-star Angelina Jolie, but we've since forgiven him (them) because they have so many kids together now and Aniston is married and happy).
There were rumours for months that Harington and Leslie were dating and Harington confirmed they were a couple earlier this year but this was their FIRST PUBLIC APPEARANCE.
Why so coy guys?
Was it because it was super-awks to be dating someone you met at work? Maybe the reason why the Jon Snow-Ygritte love story was so enchanting was because the actors were actually attracted to each other and falling in love as they played out all of those dramatic scenes.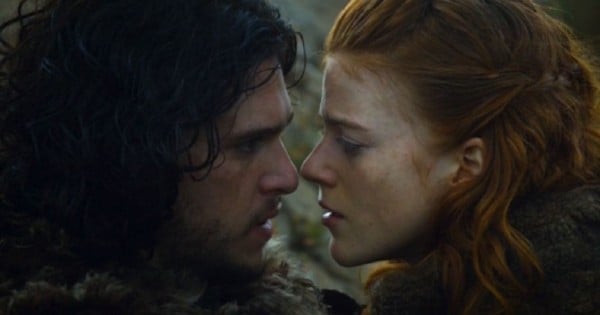 It certainly can be difficult to date someone at work. Attempts to keep it secret always fail and then it can be a bit of a bummer when one of you moves on from your mutual place of employment or if you break up and hate each other and still have to see each other every single day.
DATING SOMEONE AT WORK. THE RULES.

No public displays of affection;
Don't arrive at work together or leave together;
Keep conversations with each other to a minimum;
Don't discuss work at home or your relationship at work;
Absolutely no spats at work;
Kindly ask work friends to mind their own business and keep their noses out of your relationship;
Agree on how you'll deal with work in the event you do break up;
When you do bump into each other at work keep it casual and help everyone feel at ease around you;
Never ever ever ever let your relationship affect your work;
DO NOT date your boss. Just don't.
I met my husband at work. I was a very young and innocent radio announcer and he was an older sales rep who'd been married before and had two kids. After we got together people were totally shocked and wrongly assumed he was taking advantage of me.
Instead of feeling upset at my work colleague's skepticism over the future of our relationship I took their concern as a compliment. I'm also happy to have proved them wrong.
You can't choose who you love and when you are a workaholic, as my husband and I were in those days, the only place you're going to have the opportunity to meet someone is to meet them at work.
The moment when Ygritte died in Jon Snow's arms (after trying to kill him) was devastating. Article continues after this so so sad video.
We kept it secret for a little while but it was difficult and then once everyone realised we were dating we tried even harder to keep our distance in the office but it was so hard. We wanted to be together every single second of every single day.
One of my closest friends at work told me, "Don't shit where you eat", a charming phrase that meant dating him was NOT a good idea. Good advice I suppose, considering how difficult it would be to work together if the relationship had failed but it didn't - yay- and shitting where we ate turned out to be a very good idea after all.
If you do want to date someone at work, as long as you stick to some of the rules listed above you can try minimise any damage your relationship will have on your career, not that I followed many of these rules.
I was only 22 after all and it was the first time I had fallen in love. I completely lost my head! Thankfully he changed jobs and left me to concentrate on my radio career which ended up going pretty well.
Eighteen years later and we are still together, as I'm sure Kit Harington and Rose Leslie will be.
Trust me, the first Game of Thrones baby is well on the way (not really).