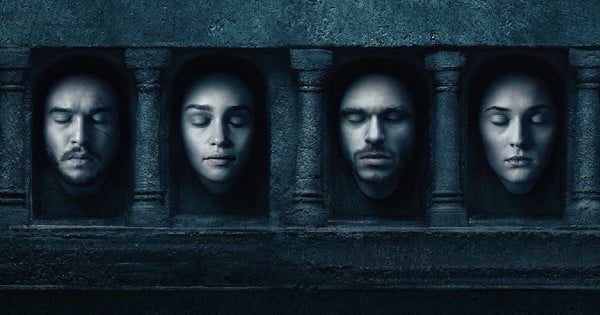 Warning: this post is about Game of Thrones. If you haven't watched every single episode until now, there will be spoilers. 
Game of Thrones is boring.
I know, I never ever expected to put Game of Thrones and boring in the same sentence. I'm an obsessed Game of Thrones fan/nerd. I've read the books. I've watched all five seasons more than once. I looked forward to the morning after an episode had aired to dissect every minute with colleagues and friends.
Yet, last Monday night half way through episode eight of season six I found myself saying, "this is so boring". Quite frankly, I'm not exactly counting down the hours until tomorrow's episode (like I would be for any other season).
Check out the trailer for today's episode 'The Battle of the Bastards'. Post continues below.


I'm not alone. If you jump on to any social media reviewing the episodes you hear fans crying: "why is nothing happening?" One fan has even gone on to say:
"Our fan theories are so much more exciting than the actual way the show plays out, it's getting boring as f*ck. The audience has more imagination than the blimmen story writers."
On the latest episode of The Binge, Rosie and Laura weigh in on The Battle of the Bastards:
Season six is the first season where there is no book. Despite fans screaming at author George R. R. Martin to stop being lazy and write, write, write, he is taking his sweet time. Hollywood waits for no one, not even George, so the creators David Benioff and D. B. Weiss have gone ahead on their own (although there are reports that they have closely consulted with George to make sure that they are aligned with the book that hasn't been written). This might have been a bit of a mistake.