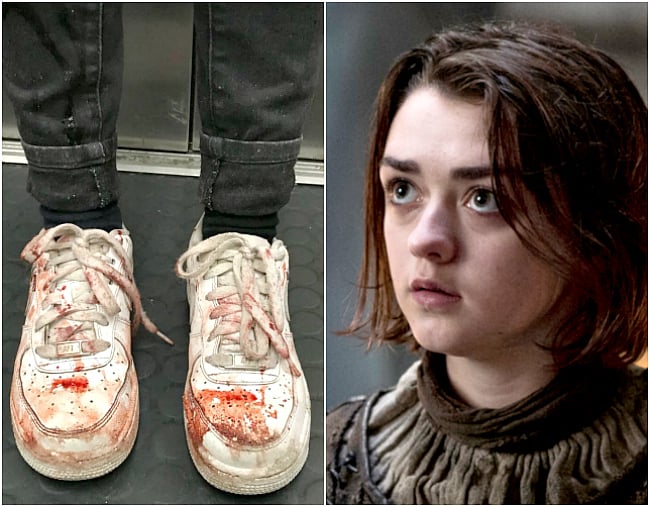 If you enjoy watching television the old-fashioned way (you know, one episode at a time with only the promos to hint at what may happen next) then look away now.
Because Game of Thrones star Maisie Williams is here to ruin all your fun.
Posting to Instagram on Sunday, the British actor shared what some fans are interpreting as a major spoiler for the final season of the juggernaut fantasy epic.
The 21-year-old, who plays Arya Stark on the series, posted a photograph of blood-spattered sneakers to mark the final day of filming.
"Goodbye Belfast. Goodbye Arya. Goodbye Game of Thrones. What a joy I've had. Here's to the adventures to come," she wrote.
But it's the hashtag that followed that has folks crowing:
"#lastwomanstanding"
Last woman standing. Wait… Does that mean Arya ends up on the Iron throne as the Queen of the Seven Kingdoms? Then what happens to Daenerys Targaryen? And WHAT ABOUT ARYA's SISTER SANSA?