Warning: This post contains spoilers about the latest season of Game of Thrones. Read on at your own risk.
We're two episodes into season seven of Game of Thrones and a lot has happened.
Take last night, for example, where we lost two beloved Sand Snakes, most of Daenerys' Westerosi fleet and army, and left Theon Greyjoy floating in the middle of an ocean.
Then there was a so-gross-it-was-borderline-unwatchable Greyscale removable scene and a tear-jerking reunion between Arya and her long lost direwolf Nymeria.
LISTEN: The Binge takes you through everything that happened on Season 7 Episode 1 of Game of Thrones.
But there was one scene in particular that has left many Game of Thrones fans with some interesting results in their Google search history this morning.
Yes, we're talking about that sex scene between Grey Worm and Missandei.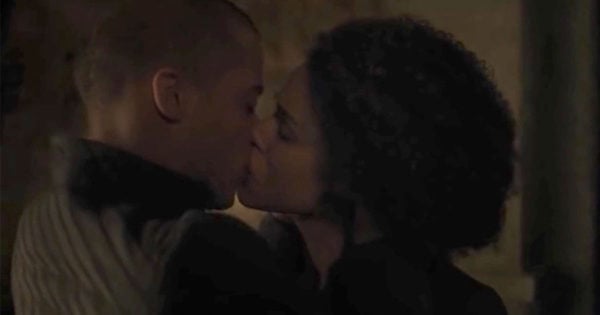 As many viewers breathed a sigh of relief that a romance that has been brewing for more than three seasons finally came (uh, pardon the pun) to fruition, there was one overwhelming question the Internet wanted answered: How does Grey Worm, a eunuch, have sex?
Fans of the book series on which the show is based know that members of the Unsullied have had their genitals, both the "root and stem," removed as five-year-old boys.
But the show hasn't made such a clear statement. And while the Unsullied are referred to as eunuchs, the term can be used for those who are fully and partially castrated.