On Monday evening, a very excited, very large group of people sat down to watch the very first episode of season seven of Game of Thrones.
Because we live in Australia, we couldn't watch it at the frankly absurd time of 11am on Monday morning (9pm Sunday night in the US), so instead, the masses were streaming it on Foxtel.
So enthralled. So transfixed. So many plotlines. Until…
Um.
It crashed.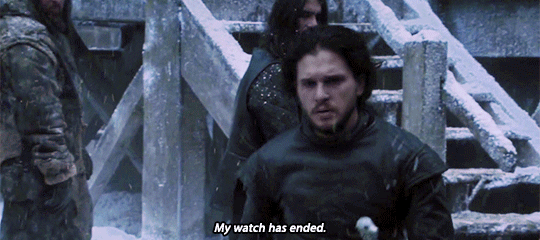 And no one, we mean NO ONE, is OK.
Apparently, too many people decided to watch #GOT tonight, so Foxtel Now isn't working pic.twitter.com/jfGochxdgF

— Oggy (@oggystwitt) July 17, 2017
Me waiting for @Foxtel now's service to be restored and realising the only reason I have twitter is to complain while I wait for things. pic.twitter.com/FFRxc8mSE4

— Lachlan Mackintosh (@lachiemack) July 17, 2017
My new favourite app. #foxtelnow #foxtel #GoTS7 pic.twitter.com/uO1fO14cli

— Mena (@alldaymena) July 17, 2017
@Foxtel confess confess confess prepare for atonement ???? shame ???? shame ????shame #gameofthrones

— anotque (@Anotque) July 17, 2017
How Foxtel Now users feel right now pic.twitter.com/vxxDHqA3Za

— C. Robertson (@C_N_Robertson) July 17, 2017

Oh goodness.
All we wanted was an Ed Sheeran cameo and MAYBE ONE DAY A LOVE STORY BETWEEN JON SNOW AND KHALEESI I DON'T KNOW MAYBE THAT'S JUST ME and now we're expected to... wait? For a thing?? Until an issue is resolved?
We knew winter was coming... but now we might have to wait just a little longer.
In the meantime, listen to Clare Stephens recap the last season of Game of Thrones in 90 seconds on The Binge. Post continues...

In response to a comment on Facebook, Foxtel replied:
"Hi Audrey, and everyone else experiencing the same problem at the moment. We can confirm there is an outage at the moment for our online services (Foxtel Now, Play, and the Foxtel App). Our Online team are on the case investigating the issue and are working to have it resolved as soon as possible. The Long Night is here but hopefully it won't be much longer. Thanks - Damo."
Yes, well, we appreciate your Game of Thrones reference, Damo.
The lesson, however, is clear: don't mess with this particular group of fans, they have far too many gifs to choose from.