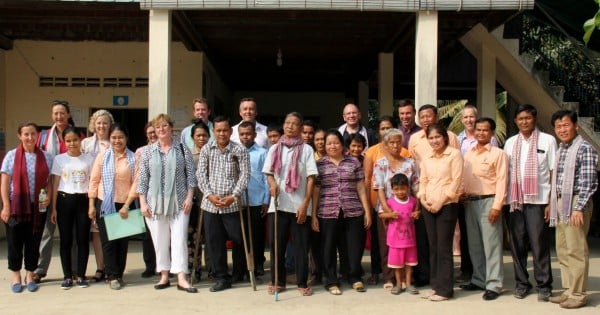 By Gai Brodtmann
As a young woman living with blindness in rural Cambodia, life has not been easy for Chenda.
Cambodia has one of the highest rates of disability in the developing world. It's also one of the poorest. And people with disabilities are the poorest of the poor.
For people living with disabilities, there is very limited access to treatments, rehabilitation, and vocational training. At every point, life is a struggle – doubly so for women.
Across the developing world, women living with disabilities are two to three times more likely to be physically or sexually abused than women living without a disability.
And faced with such challenges, Chenda would be forgiven for thinking it was all too hard.
But Chenda is not just fighting. She's winning.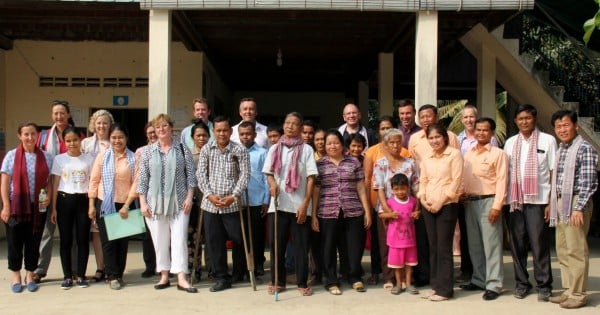 Today, with the support of organisations such as CBM Australia, Cambodian Development Mission for Disability and Handicap International, she is studying psychology at the Royal Phnom Penh University. She is in her final year.
She has learned English, and uses her language skills to advocate for disability rights. She spends every day fighting so that others may access safety, health and education.
The triumph is remarkable, especially considering the opposition.
When Chenda went to apply for an ID card, the assistant at the help desk turned her away. "You don't need one," the assistant said. "You don't go outside."
Today, Chenda wants to ensure that young men and women living with disabilities in Cambodia aren't afterthoughts, contained to a life indoors, without identity or autonomy.
Her fight is personal. And it's one we should do everything we can to support.
I know the label of 'feminist' rubs some people the wrong way. But I wear the label as a badge of honour.
It's a recognition of the debt I owe to those women who forged the path I travel, who proudly wore the label before me.