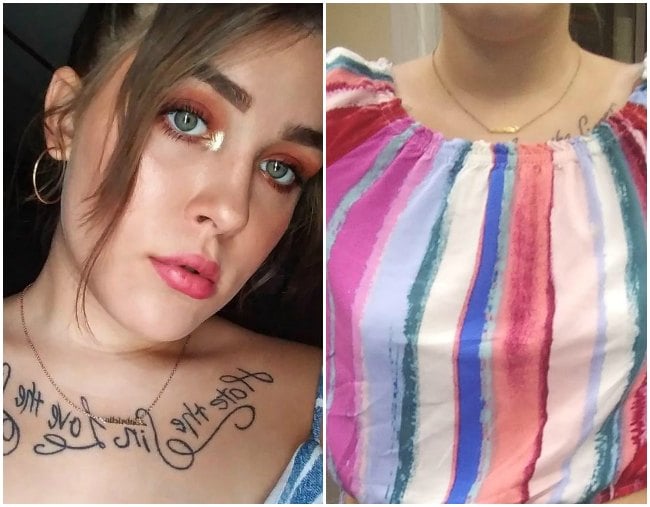 Alabama woman Gabrielle Gibson was shopping at a mall when she said she was "kicked out" because of her outfit.
The 19-year-old has since shared a photo of the 'offending' outfit and her Facebook post has gone viral.
"I was literally harassed and kicked out of the Bellair mall in Mobile, AL today because of what I'm wearing," she wrote in her post.
"Apparently grown men couldn't contain themselves so I got kicked out."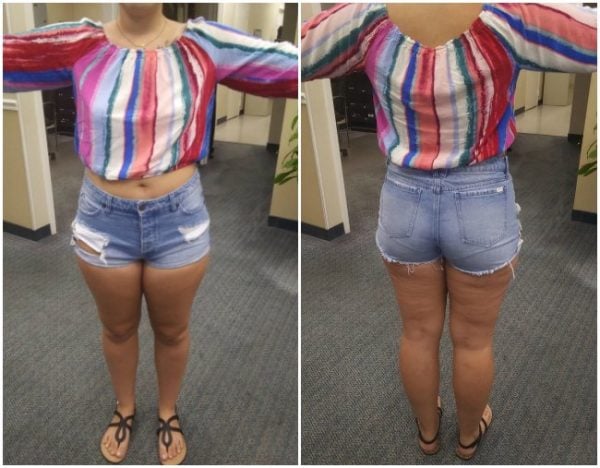 The offending detail in the outfit was her denim shorts, which the centre's security officers claimed were too short.
"Security officer J. Mathis initiated that he was looking at my ass cheeks and it was a problem," she wrote.
"I told them I have bigger thighs and it's just too hot for jeans that I can't help [that] they ride up a bit.
"[If] it doesn't bother me then it shouldn't bother you."
Gibson also noted that given Alabama's 37 degree plus summer weather, other patrons were wearing similar outfits, but she was specifically targeted.
"From what I saw today, everyone had short shorties on. I mean come on, it's August and 100 degrees outside (37 degrees Celsius)" she wrote.
"I don't know why I was pinpointed. I'm just disgusted with the behaviour of all these people. I was just having a good time trying to look around."
Since sharing her post six days ago, it's already gone viral with almost 3000 shares. Many people have also commented with their words of support and admiration for Gibson's bold words, with the teenager expressing her thanks in a follow up Facebook post.
"So many people have reached out to me to tell me their stories. Sexual harassment happens so often. I just want everyone to know to keep your heads up and don't let anyone make you feel uncomfortable. I love all of you and thank you so much for the support," she said.
According to WKRG, The Shoppes at Bel Air have now responded but it seems like they're standing by the decision of their security officers.
"Given the high degree of importance we place on maintaining a family-friendly shopping environment, our policy requires all of our customers to dress in a manner that reflects our code of conduct. Anyone who violates this policy will be asked to change or to leave the premises," they wrote in a statement.
What do you think of the shopping centre's response? Tell us in a comment.  
Unsure if you're a feminist? Watch this video and find out.