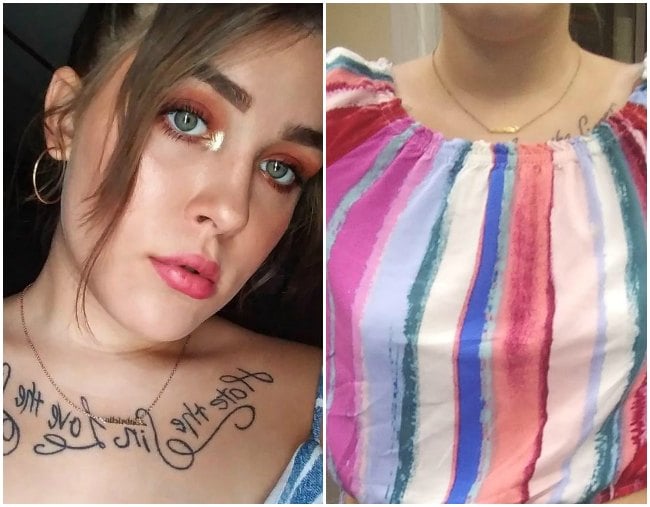 Alabama woman Gabrielle Gibson was shopping at a mall when she said she was "kicked out" because of her outfit.
The 19-year-old has since shared a photo of the 'offending' outfit and her Facebook post has gone viral.
"I was literally harassed and kicked out of the Bellair mall in Mobile, AL today because of what I'm wearing," she wrote in her post.
"Apparently grown men couldn't contain themselves so I got kicked out."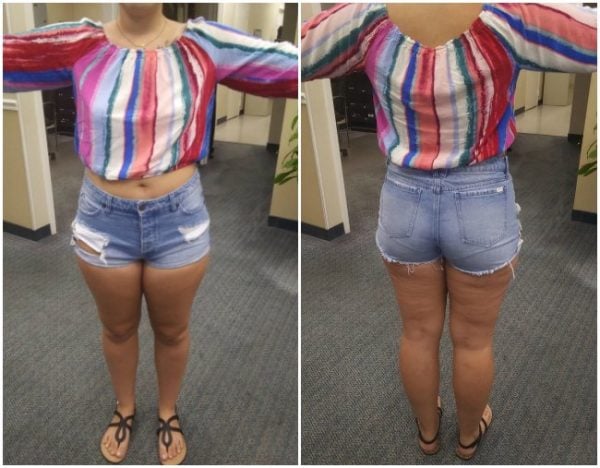 The offending detail in the outfit was her denim shorts, which the centre's security officers claimed were too short.
"Security officer J. Mathis initiated that he was looking at my ass cheeks and it was a problem," she wrote.