The lawyer representing Brisbane man Gable Tostee appeared on Thursday night's episode of The Project, and was faced with the questions many have been asking throughout the duration of the trial.
Speaking with hosts Waleed Aly, Carrie Bickmore, Gretel Killeen and Peter Helliar via video link — just hours after his client was found not guilty of murder or manslaughter — Nick Dore didn't have an answer as to why Tostee recorded audio throughout the night of Warriena Wright's death.
"Um… I'm unaware as to why it was recorded," Dore admitted.
"Obviously it was lucky it was recorded, otherwise, if it wasn't, no-one would have believed what transpired that night."
Warriena Wright was 26 when she died on August 8, 2014. On Thursday afternoon, her distraught loved ones sat in Brisbane's Supreme Court and heard the jury's not guilty verdict.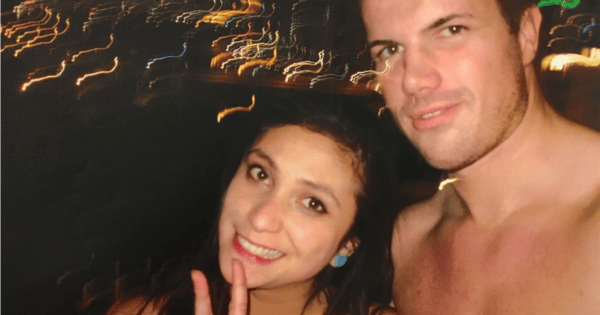 The recording, which heard the deceased hauntingly scream "no" repeatedly before she plunged to her death from the 14th storey balcony, was contentious.
Just one week ago, Wright's family admonished both the media and judge and said releasing the audio to the public "disrespected" their family.
When Aly asked Dore if the decision to use the "distressing" audio was integral to his team's defence case, he insisted it was.