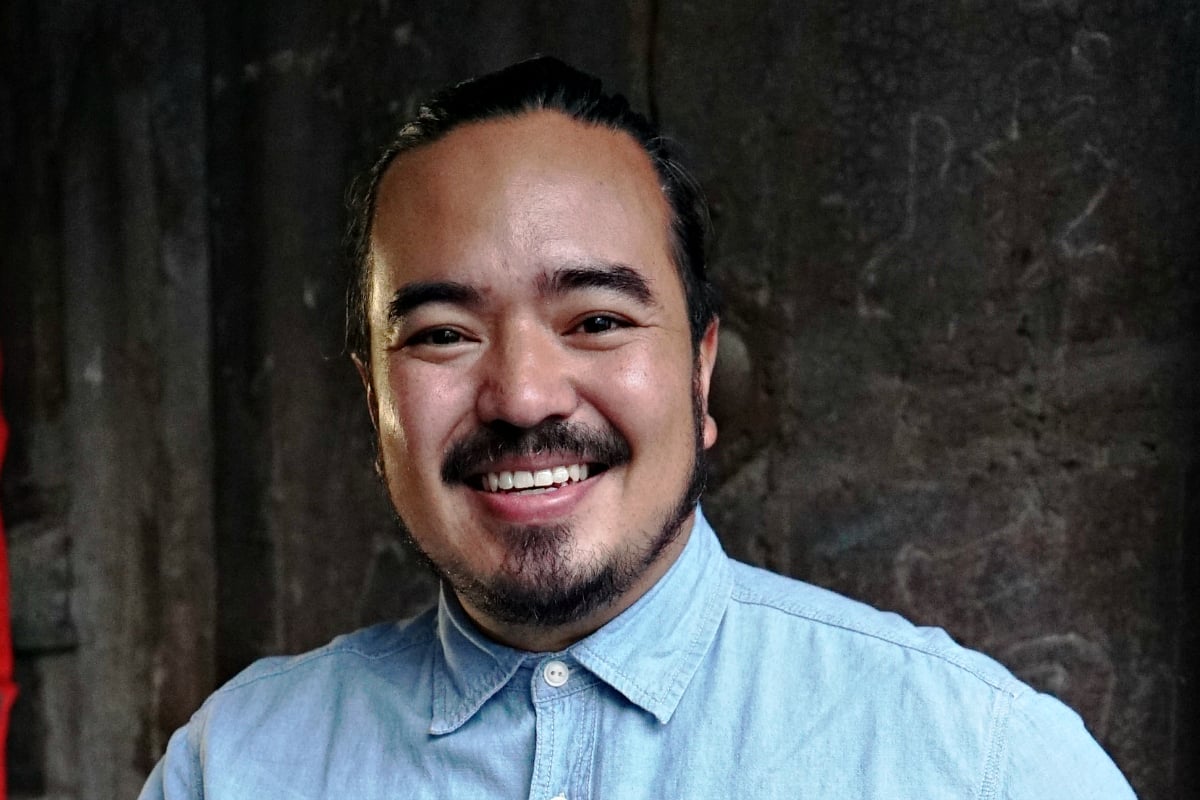 Consider what it might be like to have a professional cook in the family. There'd be a fridge stocked with fresh ingredients — probably organic. Gourmet recipes plucked from the imagination, rather the back of the pasta packet. Oh, and the kids' lunchboxes would look like those ones on Instagram. #lunchboxinspo #bento #parentguilt.
Right?
Not so much, says Adam Liaw.
Watch: When it comes to lunchboxes, there are two types of people…

"Certainly I'm not making gourmet restaurant-style meals every night," the cook, author, food columnist and television presenter told Mamamia. "A simple piece of grilled fish or something is more than enough.
"And my son is more likely to get Ikea meatballs in his lunchbox than he is anything gourmet or fancy."
In fact, on his popular Instagram account this week, the Masterchef Season 2 winner posted a dinner featuring just two ingredients: pork and garlic shoots.
As a father of three young children, he's intent on leveraging his following to take the stress out of family meals.
"I do post pictures of dinners, but I think people having envy or shame or competitive instinct around what food they feed their family is really not what it's about at all. It's just to try and give people easy solutions," he said.
"I think if we all just tried to cook a little more simply we could achieve our goal, which is having a decent meal to sit down to with the family."