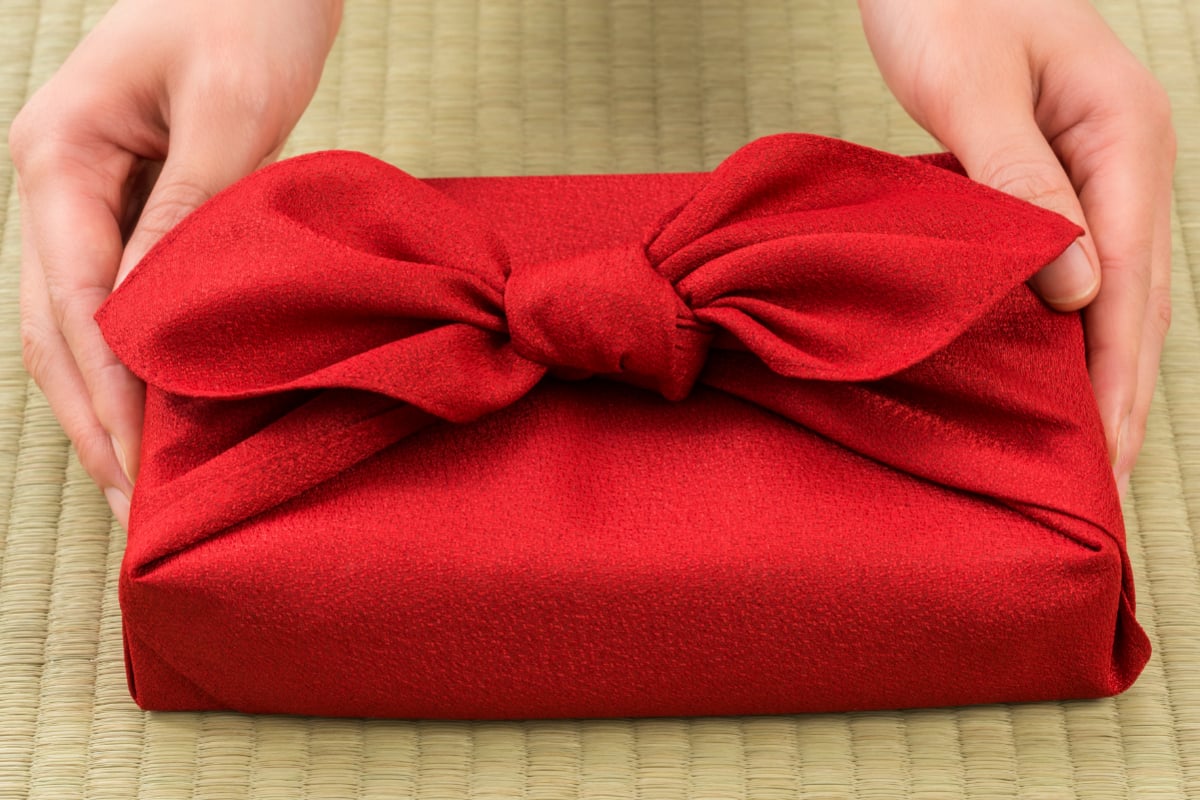 Christmas Day is all about time with family, good food and, of course, presents neatly wrapped under the Christmas tree.
But it's not long before those neatly wrapped gifts become a mess of discarded ribbons and wrapping paper strewn across the loungeroom floor.
Which is perhaps why more and more people are turning to Furoshiki – the Japanese art of wrapping presents in fabric.
It's good for the environment (tick!) but also creates a look that is Instagram-approved and totally Pinterest-worthy.
Tracey Bailey, the founder of eco-store Biome, wraps all her gifts this way and tells Mamamia there are so many lovely benefits to furoshiki.
"Furoshiki is a traditional Japanese practice of wrapping gifts or items that you wish to carry in a beautiful piece of cloth by folding and tying it. And when it's used for gift-giving in the Japanese culture it's quite important what the fabric looks like," she explains.
"Traditionally the gift-giver would take it back – but the way that gift-giving works these days is the person keeps it and they will hopefully pass it on, and use it when they give a gift to someone else.