Hello world,
This is Savannah.
Savannah is my spirit animal, nay, she is the single greatest thing to ever happen to online dating and the world wide webs.
Savannah is a 22-year-old university student from Austin, Texas. Savannah is also a Tinder user.
Possibly the best Tinder user the world has ever seen.
You see, Savannah's Tinder profile went viral this week when Reddit user, TheLeapingGoat, matched with her and shared screenshots of said profile.
Savannah had, well, she'd made a lil' presentation about herself and it's possibly the best presentation I've ever seen.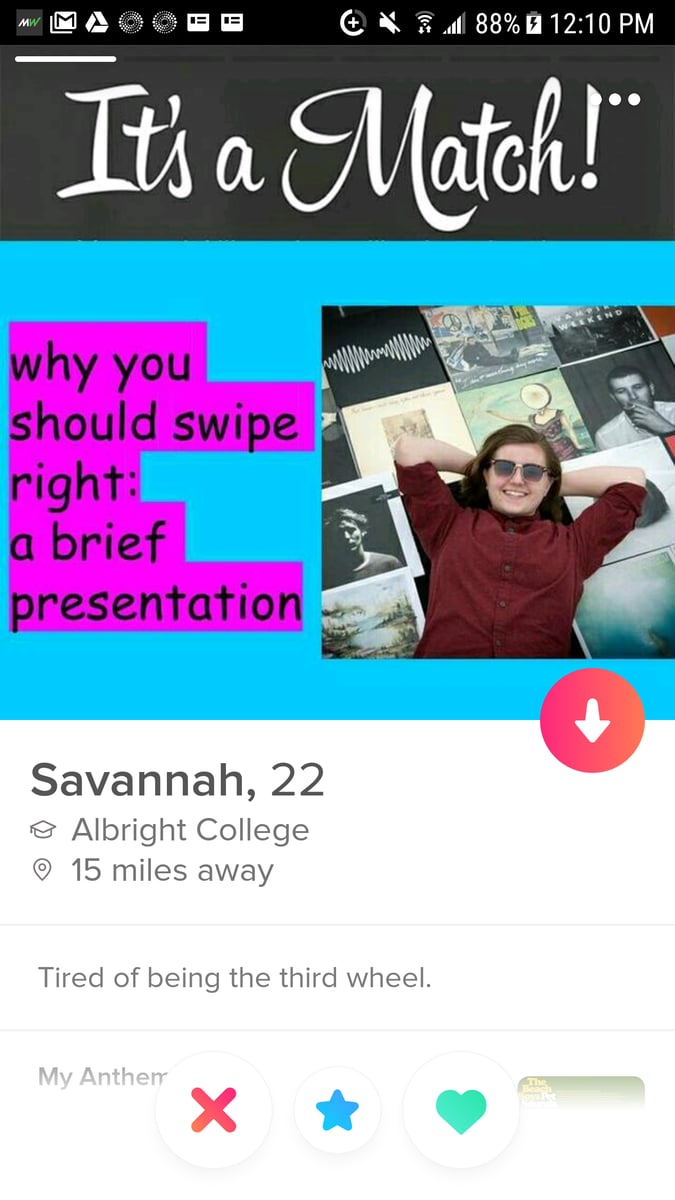 Savannah has a large sock collection, likes to wear hats, and once fought a dinosaur and won.