Hello world,
This is Savannah.
Savannah is my spirit animal, nay, she is the single greatest thing to ever happen to online dating and the world wide webs.
Savannah is a 22-year-old university student from Austin, Texas. Savannah is also a Tinder user.
Possibly the best Tinder user the world has ever seen.
You see, Savannah's Tinder profile went viral this week when Reddit user, TheLeapingGoat, matched with her and shared screenshots of said profile.
Savannah had, well, she'd made a lil' presentation about herself and it's possibly the best presentation I've ever seen.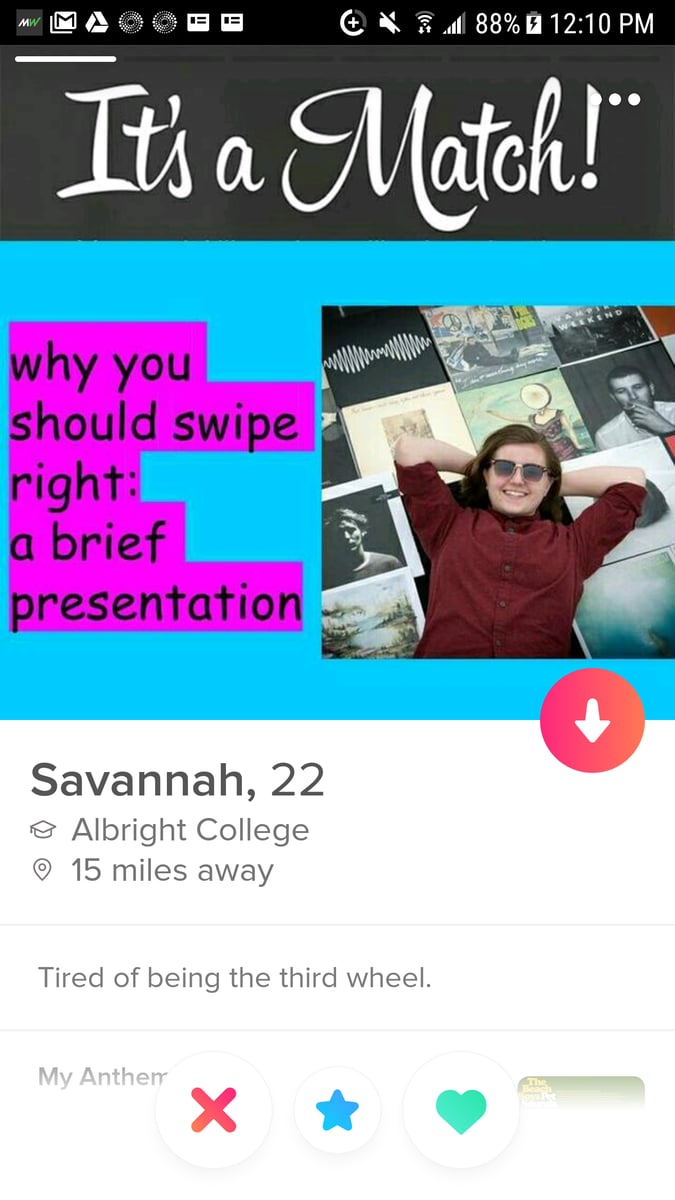 Savannah has a large sock collection, likes to wear hats, and once fought a dinosaur and won.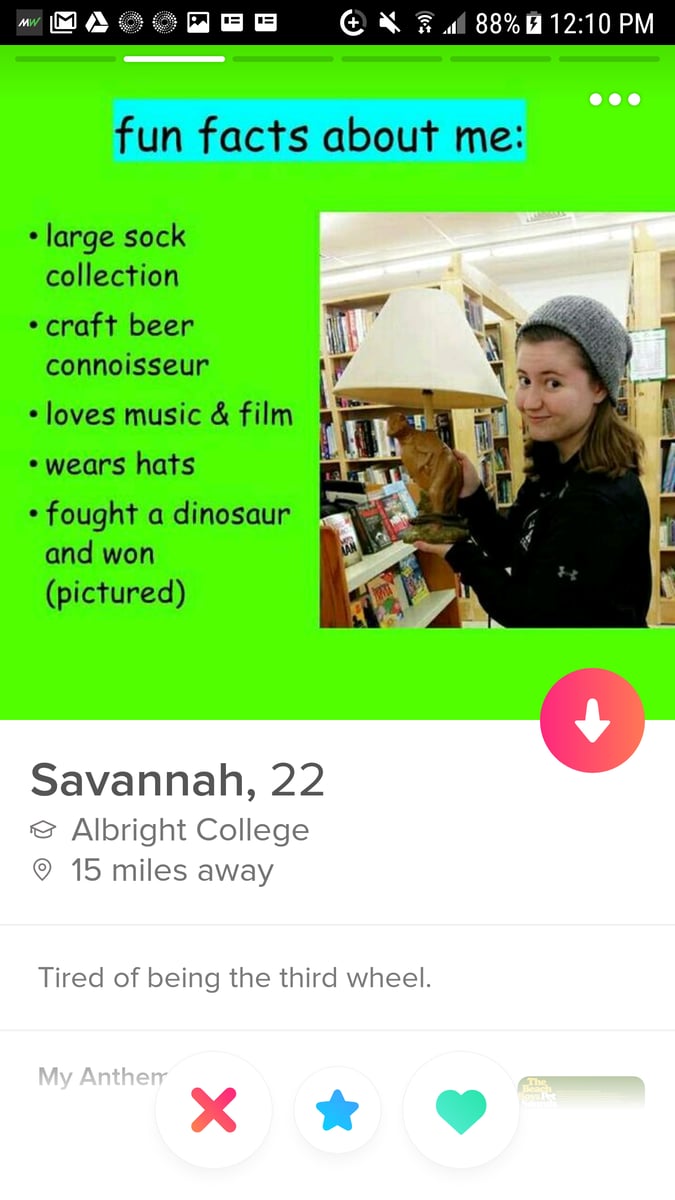 She spends most of her time drinking whiskey and crying. She also enjoys listening to pet sounds and having an existential crisis.
She has five cats and two dogs and also likes memes.
Savannah has a radio show and is in a band called 'Hot Dad Calendar' which I would like to see (the band and the calendar).
Savannah finished off her preso by saying she's "mediocre at a variety of things" and "socially terrible" and SAME.
Um... Savannah for president pls.
To keep up with all things TV, movies and funnies, follow Keryn Donnelly on Facebook and Instagram.