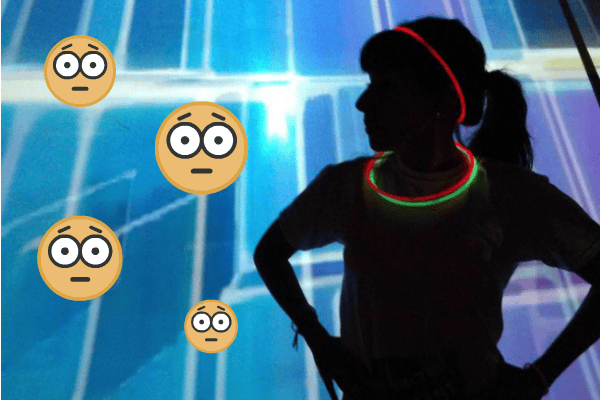 A man has shared a photo of his wife following a running event that uh, accidentally looks very, very rude.
The couple were attending a rave-themed five kilometre running event when the husband innocently snapped a photo of his wife standing in front of a light board.
He posted to picture to Reddit and from the torso up, the photo looks great and very Insta-worthy. But if you look down…
Oh.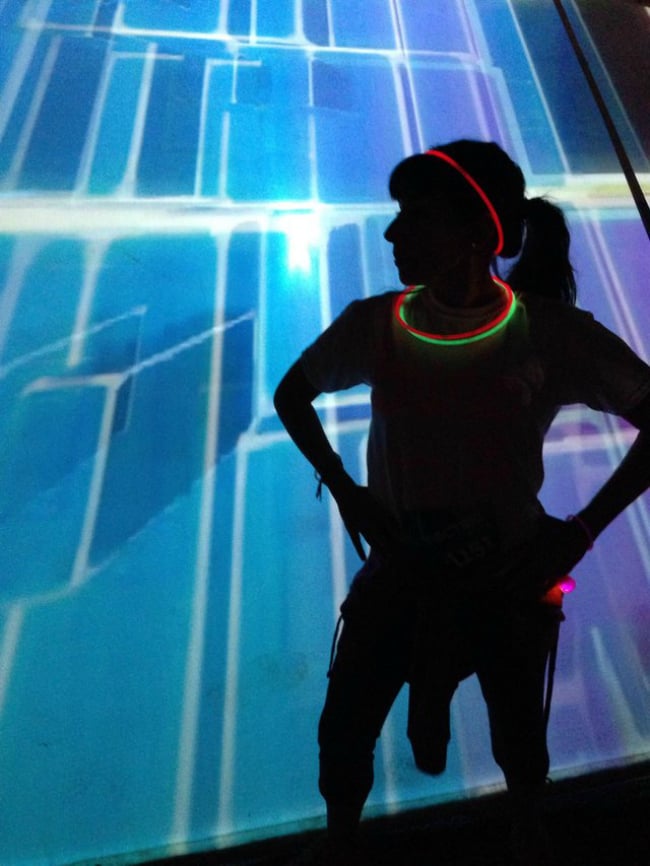 Goodness.
The silhouette of his wife's jacket sleeve (well, we're only assuming. It could be real. ‾\_(ツ)_/‾) has turned the innocent, fun photo into something rather x-rated and NSFW.
The Reddit thread quickly went viral and many users were quick to point out the mistake, with some questioning how the woman could walk let alone run with that umm... "third leg".
One user said they hoped the image showed a jacket sleeve, to which the husband replied "me too".
Whatever the case, the wife is pulling a serious power pose in the photo and we are so here for it.