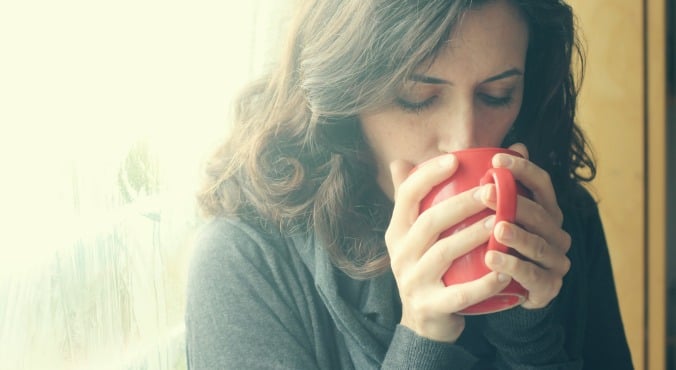 Image via iStock.
Yeah, yeah, yeah, I love spring and summer too. Lighter mornings and nights. Sun, sea, sand. I get it. But there's something to be said about the fabulous ability winter has to airbrush my slovenly state.
Case in point? Last night as I nestled into the lounge bra-less in my standard hoodie and trackies combo, I realised I'd forgotten a key ingredient for dinner.
RELATED:There's a pride group for your lazy winter habit
I made the short walk to my local supermarket SANS BRA. And no one was the wiser. I have winter to thank for that. And think that you'll find these reasons to love winter highly convincing…
1. Being anti-social is standard practice.
The guilt you feel staying in watching Netflix in summer = high. The guilt you feel staying in watching Netflix in winter = non-existent.
2. You're encouraged to grow your leg hairs.
Not only can no one actually tell whether you're hiding Chewbacca under your stockings, ample leg hair growth during winter has a warming effect on legs*.
*Not scientifically proven, but I swear it does.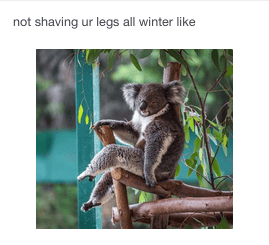 3. Boots are an un-pedicured woman's saviour.
Oh, you like my caramel-heeled boots? Why, thank you. Little do you know they're covering hairy toes and chipped nail polish you last applied in March.