When a woman asked the Internet to photoshop her friend's engagement photo the results were unexpectedly hilarious.
"HELP! My bestfriend sister (sic) just got engaged and she's the one in this photo…she wants the guy in the background photoshopped," the woman asked her Facebook friends.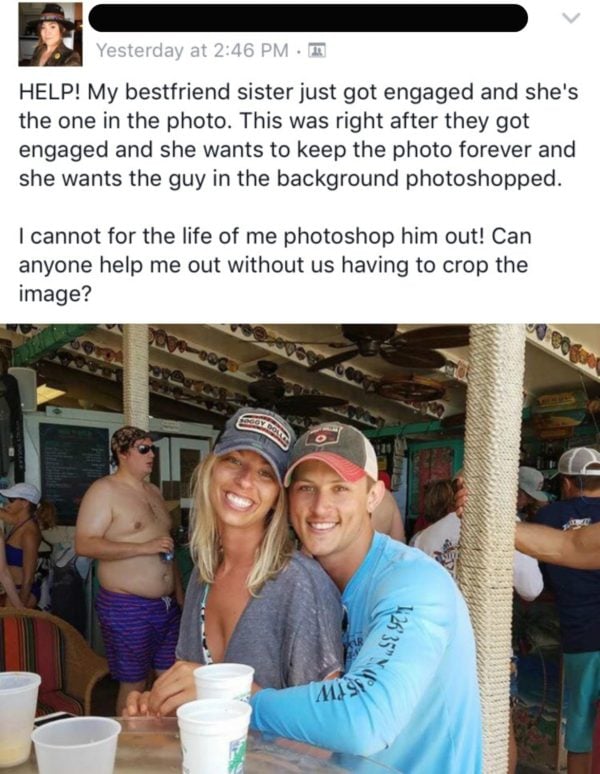 The responses were very entertaining, with images of the man being replaced by Donald Trump,  Beyonce, Barney, Kermit the Frog and other impressively creative photoshops.
See the gallery below to see some of our favourite responses this photoshop request received.
The hilarious response to a couple's engagement photo request.