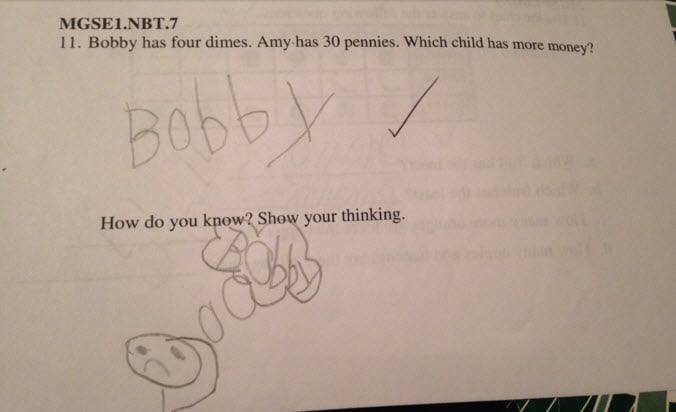 Maths doesn't really accommodate creativity.
A kid's brilliant answer to a maths problem is making its way around the Internet rapidly, with more than 7.6 million people having seen it in the six days since it was uploaded.
The child's mum uploaded his answer to Reddit with the caption, "This is why my kid is going places", and to be honest, she's not wrong.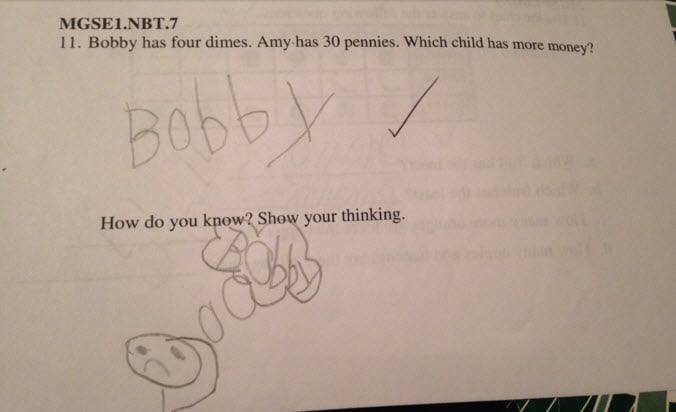 THE KID DREW HIMSELF LITERALLY THINKING ABOUT THE ANSWER.
Brilliant.
The child's mum was understandably proud of her son's answer, intermittently responding to different comments on the Reddit thread from users:
Speaking to Buzzfeed News, his mum (who chose to remain anonymous), said the child's hilarious joke was initially lost on himself.
"He initially didn't know what was so funny because he just answered the question. We explained it to him and he said, 'Oh! I see now why you laughed'!"
Although your teacher may not appreciate it, your sarcasm is very welcome online kid.
Keep up the good work.