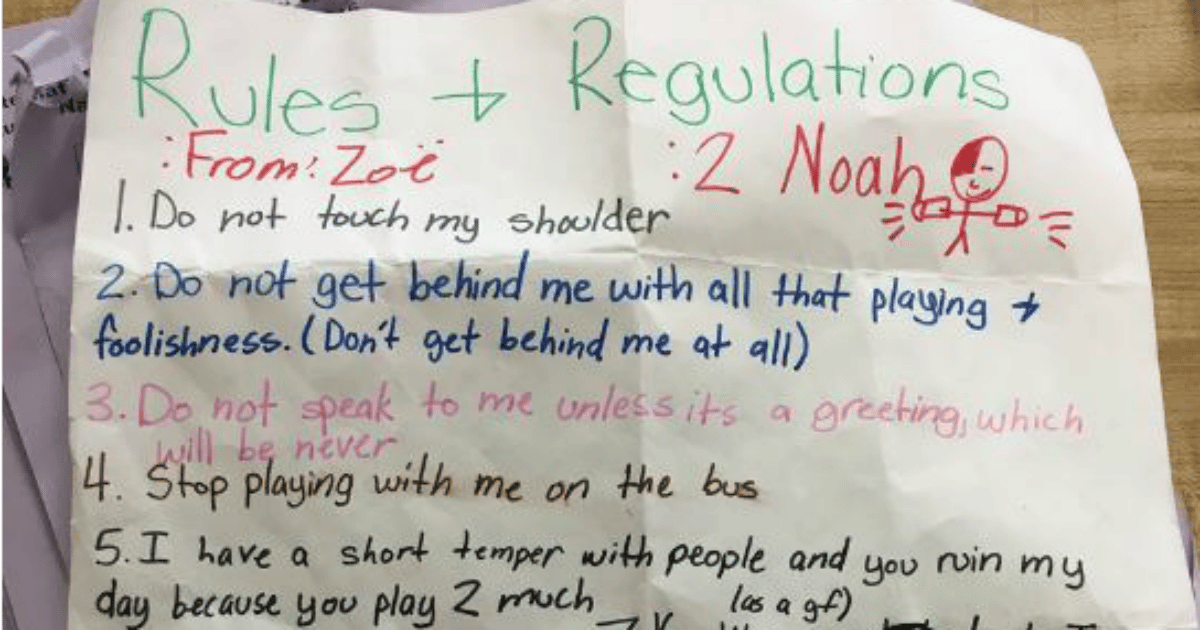 I think I've fallen in love with a 10-year-old named Zoe.
For women in particular, it's not uncommon to have encounters with people who don't quite respect your personal space as much as you'd like them to.
Whether it's a co-worker keen on giving you a hug when you're definitely not in the mood, a relative who won't stop grooming you against your will, or an overly touchy acquaintance, the feeling of having your personal boundaries encroached on is not a pleasant one.
For Zoe, enough was enough.
You see, Zoe has a classmate, Noah. It would seem Noah is one of those people who isn't very good at respecting other people's personal space. So Zoe thought she'd write Noah a list of rules and regulations to follow, lest he become confused about whether or not she wanted to be touched.
It is nothing short of brilliant.
My friend who's a 5th grade teacher just sent this to me! I'm dead!!! pic.twitter.com/FSDBxs9Vtq

— Denny Dimples (@WhosDenverJones) September 15, 2016