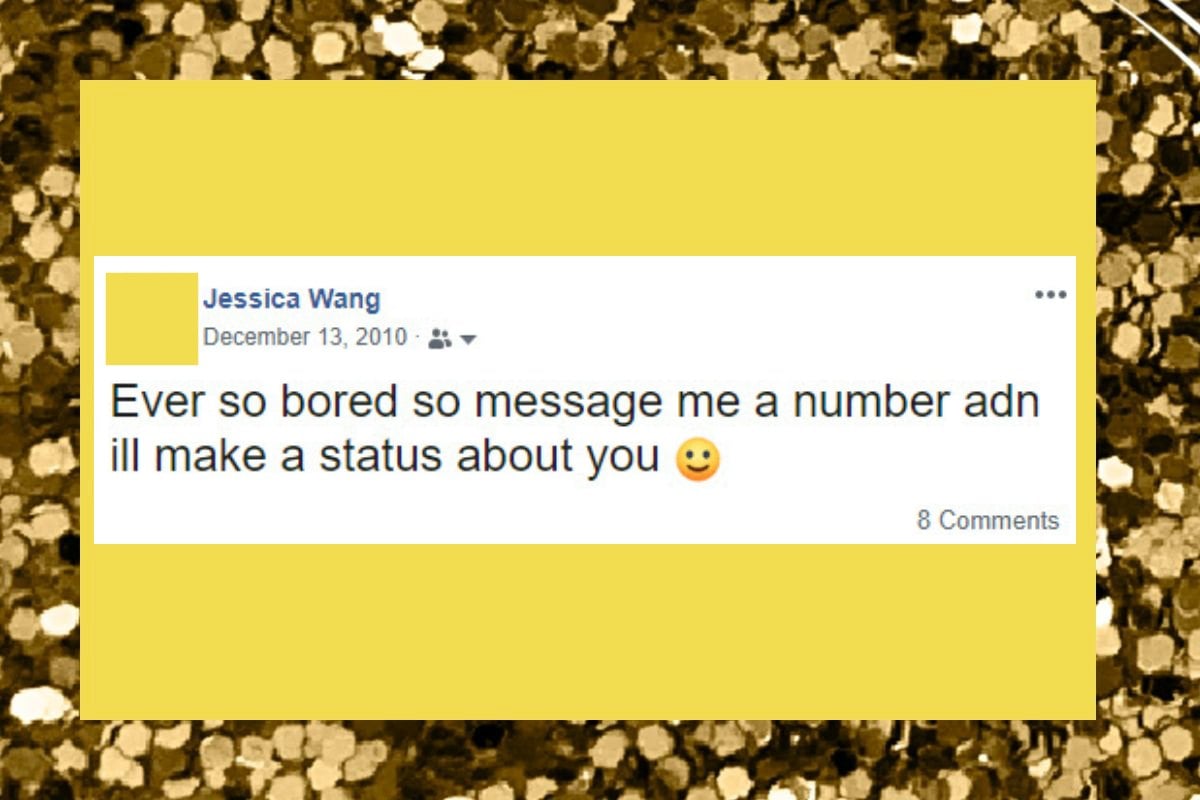 The late noughties to the early twenty-tens weren't a great time for social media.
It was the early days of Facebook, and most of us did not use it wisely. When the social media platform asked: "What's on your mind", we responded, and did so with glaring levels of mundane honesty.
But that's okay, because we've literally all been there. To prove this, we asked the Mamamia office to share their cringiest Facebook statuses from the past decade, and it was… confronting to say the least.
From self-indulgent humble brags, to the most unnecessary daily life updates, may these statuses float on into the deep, dark recesses of the internet, and never resurface on our Facebook memories ever again.
1. Please take these song lyrics as a reflection of my emotional wellbeing…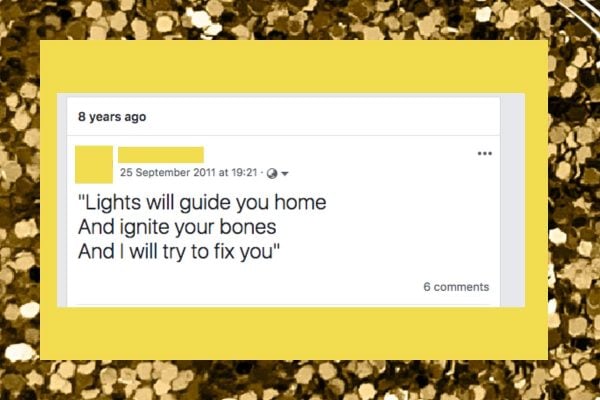 2. The pre-Instagram food shot.