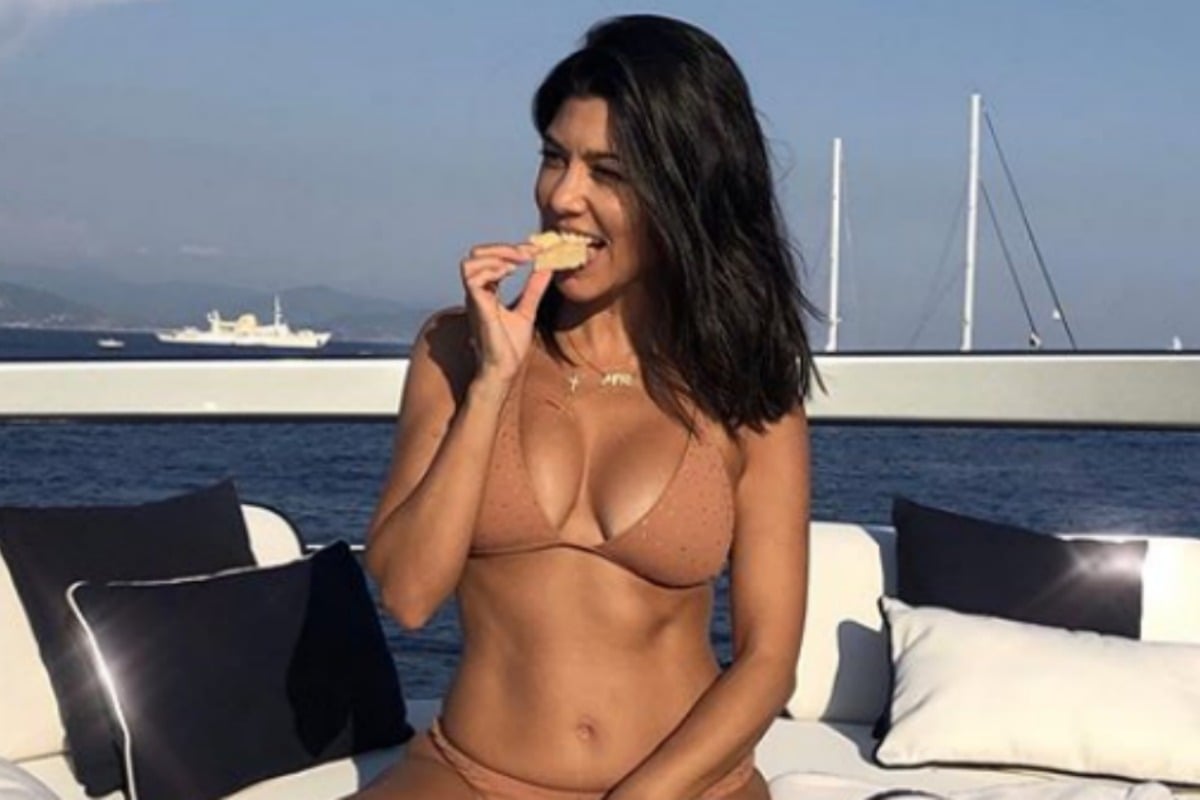 On Monday, it happened.
The eldest of the Kardashian sisters, Kourtney, decided to share her day on a plate on her lifestyle website, Poosh.
For breakfast, Kourtney enjoys an avocado smoothie with MCT oil (no idea what that is) bone broth powder (no) and blue-green algae (sounds like it could kill you but okay).
She then enjoys (??) a chef salad with turkey, mixed greens and egg whites for lunch.
This is important information. Post continues below. 
For a snack she'll have a GREEN TEA. I repeat a GREEN F*CKING TEA.
Dinner is chicken or salmon, with cauliflower rice or broccoli rice which, Kourtney says, "trick my brain into making me feel like I'm eating carbs".
I find that the best way to trick your brain into thinking you're eating carbs is eating carbs but I'm no expert.
Strictly adhering to the Keto diet, Kourtney doesn't touch grains, starches, fruit, beans, legumes or root vegetables.
And look. Kourtney's diet is fine. I don't know what just about any of it is but it's fine. 
LISTEN: The Day On A Plate that has everyone talking. Post continues below. 
But in the interests of balance, I've decided to finally – after request after request – share my very own Day on a Plate.
[Note: Literally no one has ever asked me to share my Day on a Plate.]
****************
6am: Obviously still asleep
7am: Never been more asleep in my entire life