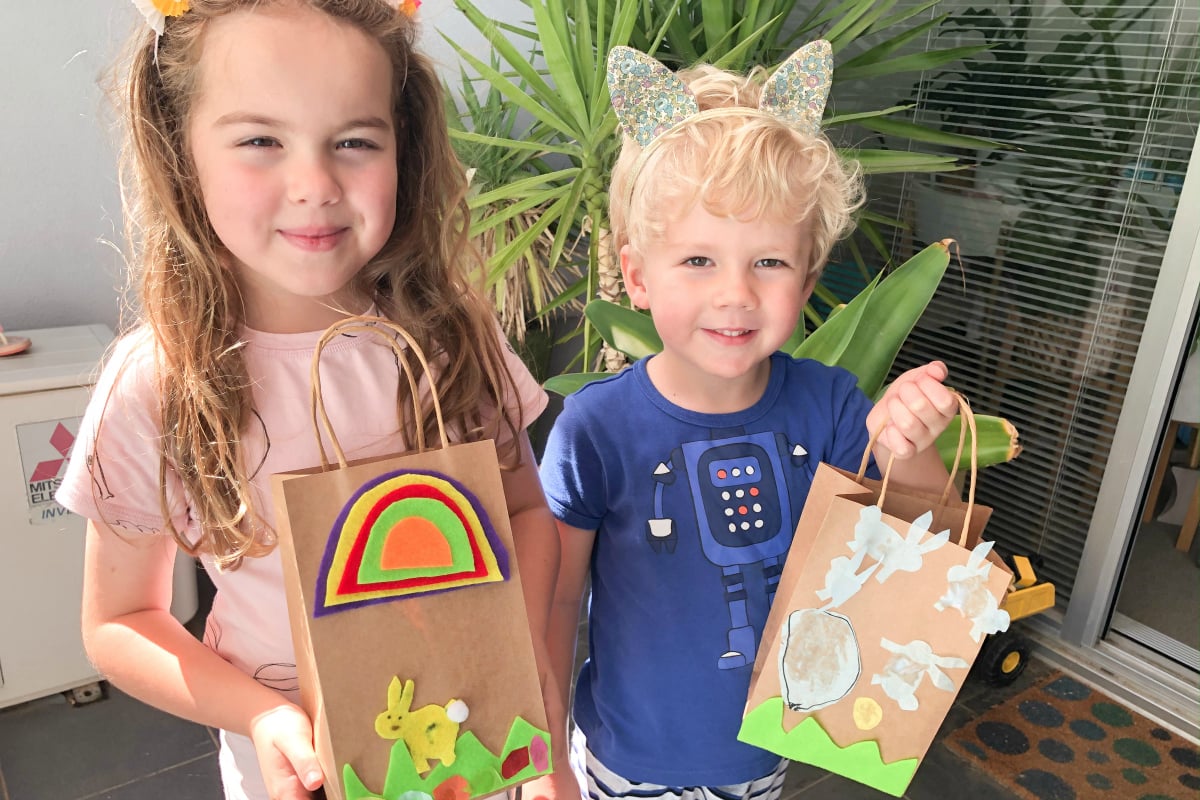 Easter time means taking a break – the entire family switching off and lying low to rest and recharge before clicking into gear for term two.
But with the entire country staying in – and staying put – these holidays it won't be long before there's a familiar cry heard across the suburbs. Can you hear it? I think the chorus is starting already: "Muuum, I'm booored…".
The words will send a shudder through any well-meaning parent – unless you're ready to tackle the whinging head-on with a swathe of learning tools that spark their imagination, inspire creation and are so fun that they won't even realise their brain is getting a workout.
And there lies the challenge. Trying to keep little minds ticking but at the same time keeping up the 'fun mum' persona so they are happy to share valuable holiday time with you again.
I took a child-led approach and let my children choose a selection of crafty goodies and storybooks from Officeworks' huge educational collection to keep them occupied and out from behind the pillow fort that's getting bigger by the day. Shop by age, skill set or brand online, and you have everything you need for a busy break delivered to your home.
Pom Pom bunnies
Despite the current state of the world right now, the Easter Bunny is still making his way to backyards soon, so we thought we better hop to it.
Spying a pack of assorted pom poms, my daughter, who is six years old, set herself the task of creating some tiny decorative bunnies to send to her school friends.
She sorted the pom poms by colour and size and used some craft PVA glue to join three different sized pom poms to make mini bunnies. She cut sets of ears from colourful felt sheets, gluing them to the top of the bunnies' heads. The task required oodles of concentration and a good use of her fine motor skills piecing, holding and gluing the tiny rabbits together.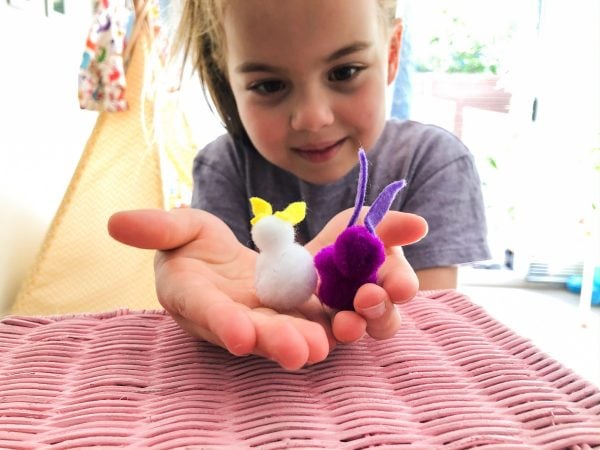 Easter egg bags
My kids tell me chocolate egg collection requires two free hands, so they had a go at decorating a paper bag to gather and store their choccies in on Easter morning. With a pack of Paper Kraft Bags, some sheets of tissue paper and the remaining felt, they designed, drew, cut out and glued an Easter scene onto the bags. Even my three-year-old did a great job of drawing an egg shape onto tissue paper and cutting around the lines.