Did you struggle to get out of bed this morning? All week? ALL YOUR LIFE?
We might have the solution.
If you find yourself constantly sleeping through your alarm, repeatedly hitting the snooze button or straight out refusing to ever leave your bed, it's time to ditch your phone alarm clock for something heavy duty.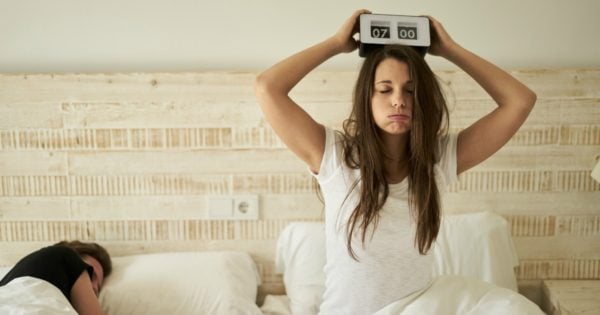 Like Clocky.
Equipped with wheels, 'Clocky' beeps and runs away from you once it's time to get up, so you actually have to physically get out of bed and chase after it if you ever want peace and quiet in your life again.
If that's too much effort, why not try a projector bed which will literally throw you out of bed each morning?
Listen: Robin Bailey shares her best tips for better sleep. Post continues after audio.

Incidental exercise meets wake up alarm with the dumbbell alarm clock - it won't stop ringing until you've done thirty reps (but let's be honest, you could do this in bed and then go straight back to sleep).
The Wake n Bacon sounds much more civilised - providing you're not a vegetarian. The genius machine will gently wake you up with the soothing scent of bacon. Delicious.
Which alarm clock do you best like the sound of?