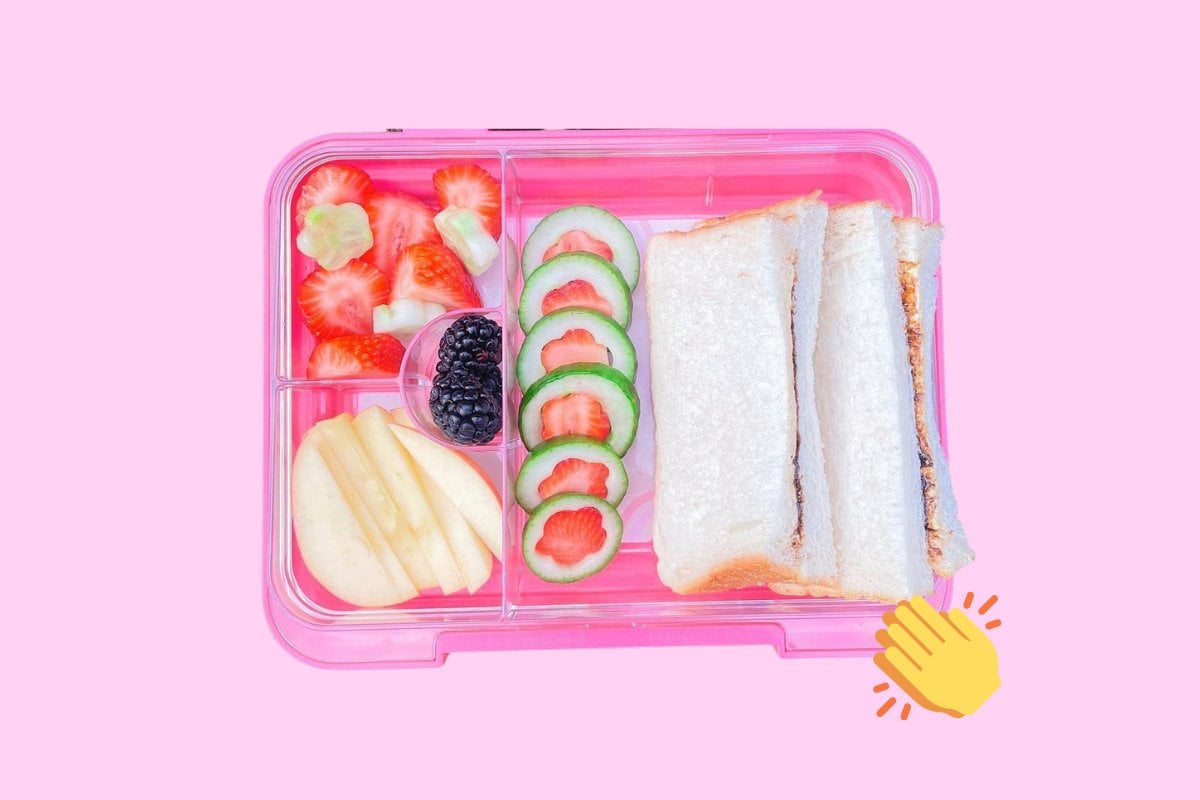 It's been drilled into us since we were kids, so most of us already know that daily fruit intake is important in sustaining a healthy lifestyle. But like a lot of things, sometimes, it's easier said than done. 
As busy parents, the convenience of grabbing the same seven items from the grocery store usually wins... before your kids give you 'feedback'.
Allow me to be your lunchbox coach, the voice of encouragement when your kids have returned a full lunchbox one too many times. 
From one parent to another, here's my top (and basically foolproof) tips on levelling up your lunchbox game while adding some serious nutrition to yours and your child's daily routine.
1. Make it fun.
I love to use fruit and veggie cutters to make it fun. What kid could resist their apples or strawberries cut into a cute heart or flower shape? Its fun, creative and will help your child's fruit stand out in their lunchbox.
Apples especially are a great fruit for cutting into cool shapes. I love to use the Missile Apples as they are Australian-grown (let's support Aussie farmers!) and are naturally sweet. Plus, they contain the perfect level of crunch we all love in an apple.
2. Hide it.
Skip the pre-packaged muffin and try making your own. 
You can use any muffin recipe, and just add finely chopped or shredded apple pieces. 
Apples are perfect for this, as they are naturally sweet and juicy, so they add flavour and texture to your muffin recipe. If you chop the apple fine enough, your child may not even notice the hidden ingredient.