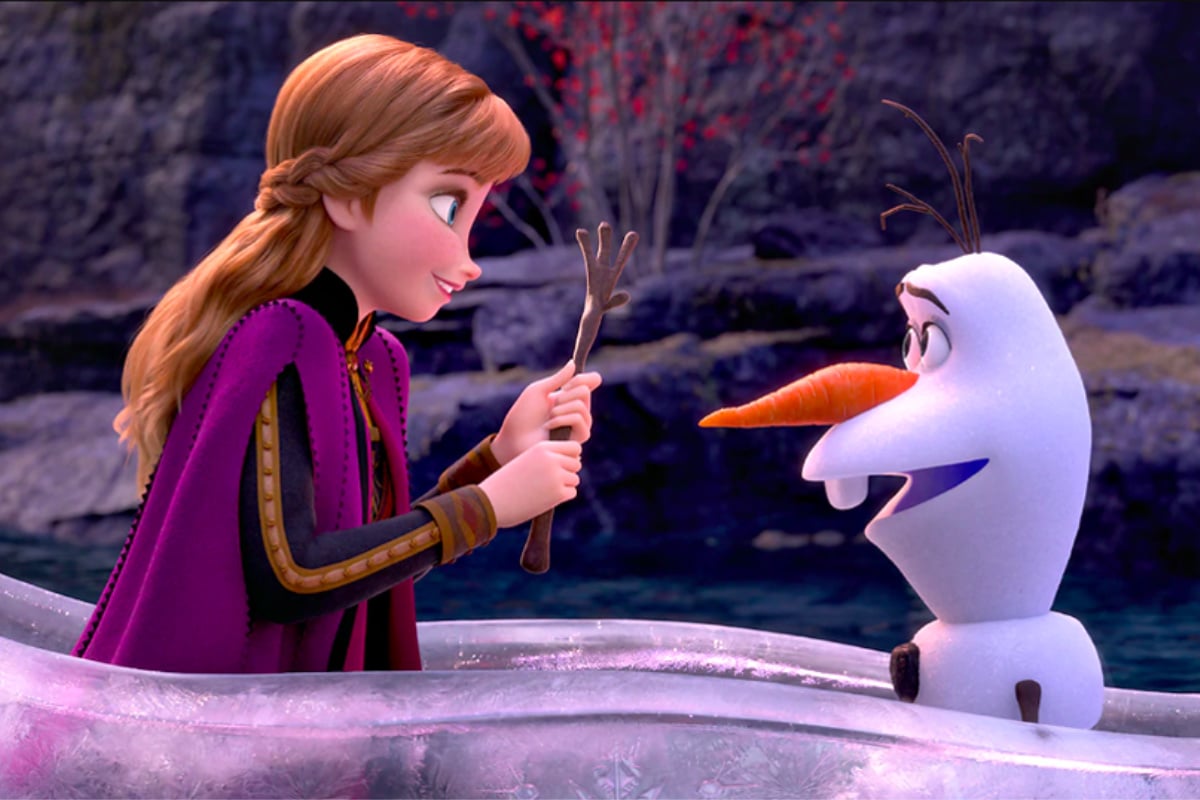 I have a three-year-old son who loves superheroes, swords and play fighting. He has also recently discovered he loves Frozen.
I mean wanting to watch it on repeat every time he's allowed screen time until we can all repeat the lines by heart. Not to mention the songs…
Watch the trailer for Frozen 2 below. Post continues after video.


Prior to his obsession I had watched and enjoyed Frozen when it was released kid-free and recalled the worldwide Let it Go moment, but now I felt a different kinship to those poor long-suffering parents.
We made plans to take him to see Frozen 2. Finding his newfound zeal for it was adorable if a tad much, and I mentioned it to some family and friends. The reaction was also sweet but more often than not accompanied by an additional comment: "Oh, it's really cute he enjoyed that because it's so girly!" and "I'm surprised he enjoyed that… so many boys didn't. That's sweet." and "Just let him be a boy! No, just kidding, it's good he's taking on your values."
Huh? I must have missed the "G" for girly in PG. I didn't know movies could be gendered?
Except, of course, I knew exactly what they were saying. I was just surprised that people were still saying these things. I thought in the wake of #MeToo we were all looking closely at ourselves and the assumptions we've made that allow regressive gender norms to become so prevalent they cause harm.
Maybe when we discuss gender inequity between adults it's somewhat easier to grasp, but we all get a bit confused when we're talking about boys and girls and the toys, stories and characters that they love. It's important to recognise it can be tricky and often a work in progress, even for those of us who really want to do better.
Since watching Frozen I've noticed some different themes enter my son's world and questions such as, "What is true love?" and "Will you marry me, mum?" emerge.