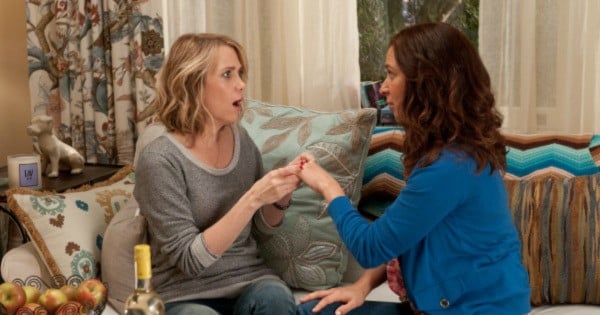 Natalie Kon-yu, Victoria University
I had recently realised that the radio silence I'd been getting from my best and oldest friend wasn't just about hectic schedules or different time zones. Rather, in the most brutal and honest terms, I had been dumped.
I'd just moved to a new city and was establishing myself in a new academic and social setting. Sitting around a table with a bottle of wine and a few of my new female friends – all fellow writers and academics – I began, hesitantly, to talk about this terrible experience. I don't know what I expected – perhaps embarrassed silence. Instead, it quickly emerged that each of the women around that table had a traumatic story – sometimes past, sometimes still being lived – about the complications of an important female friendship, or about its loss.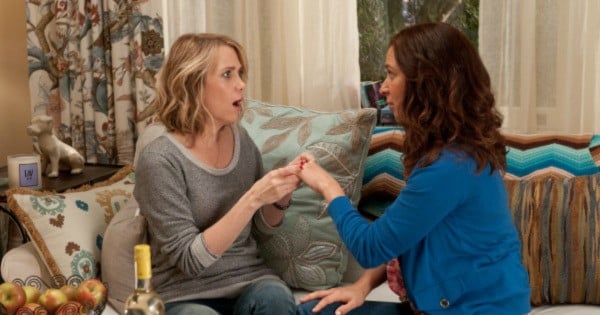 "I had been dumped." Image via Universal Pictures. 
There was a sense of discovery and relief around that table, and it didn't stop there. As each of us ventured out and began to raise this topic with other women, we found that, almost invariably, whomever we talked to had a story to tell about their own friendship ordeal. And that this telling usually invoked a sense of revelation: of airing something previously scabbed over with silence. In a culture saturated with relationship narratives, we found that women wanted to talk about their difficult and important relationships with other women, and often hadn't been able to.
Why don't more women talk about this? In my own case, part of the reason I struggled to talk about the break up of my oldest friendship was the shame I felt. It wasn't just about having one fewer person to catch up with. I was ashamed when she dumped me, and I cast around for reasons to justify it. What did I do to deserve this?
She never told me, and that made me feel even worse. But it seemed a bit trivial, mourning for a friendship. What's a lost friendship compared to a lost partner, or a lost relative? Most of us have more than one friendship at one time, so what's the big deal if one turns out to be a dud? Why should I need to talk about it?
It's strange because on one level we do talk about friendships in our culture, we talk about them a lot.
Bromances, a new subgenre of the buddy flick, get a lot of attention. Female friendships also get plenty of air time, in the guise of the Best Friends Forever (BFF) idea, which seems to be more readily applied to female friendships than male ones.